Shaquille O'Neal On Lakers-Nets Finals In 2002: 'It Was Boring'
KEY POINTS
Shaquille O'Neal says Finals against Nets in 2002 was boring
O'Neal posted one of the most dominant seasons in the NBA
O'Neal led the Lakers Dynasty in the 2000's
Shaquille O'Neal made a relatively stunning - and unsurprisingly hilarious - revelation when he described the Finals between his Los Angeles Lakers and the New Jersey Nets in 2002.
According to the Hall of Fame big man, the series was a run-of-the-mill affair as he served a cracking taunt to his Nets counterpart.
"It was boring," the retired Lakers great said as he spoke with Heavy's Brandon "Scoop B" Robinson. "It was boring, because - what was that center's name – Todd MacCulloch? Todd MacCulloch playing me? Stop it. You know what's crazy? I actually got mad when we were playing in Jersey. You think Todd MacCulloch is going to stop me at the crib in Jersey in front of my grandma and grandpa?! Sheeeit. No. Stop it."
Looking back, it seems O'Neal has every right to label the match up as unstimulating. The Lakers would go on to sweep the Nets - which was then led by Jason Kidd - and complete a rare three-peat for the storied organization. The championship also marked the 14th title in franchise history.
Of course, the Big Diesel took home the Finals MVP hardware after he posted 36.3 points, 12.3 boards, 3.8 assists, and 2.8 blocks on 59.5 percent shooting while playing almost 42 minutes per game during the series.
O'Neal, whose jersey No. 34 is immortalized in Los Angeles, averaged 27.0 points and 11.8 rebounds in eight years as a Laker. He won the 2000 NBA MVP and led the franchise, along with a young Kobe Bryant, to the championship that signaled the start of a new Purple and Gold Dynasty.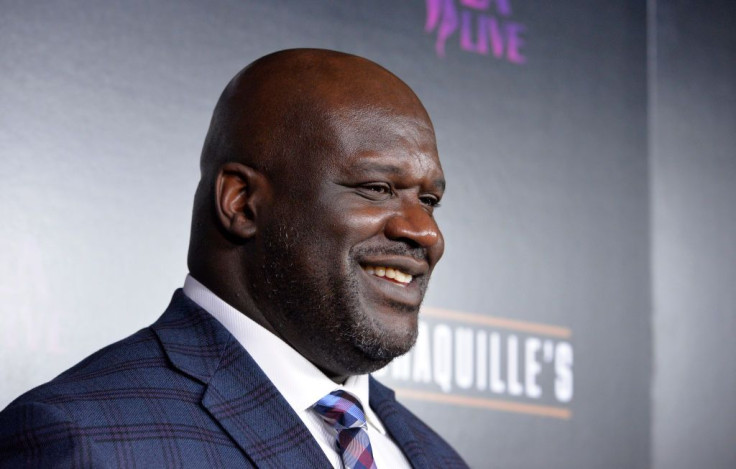 © Copyright IBTimes 2023. All rights reserved.