Shaun White Arrest: Police Source Say He 'Put Himself In Jail,' Refused To Cooperate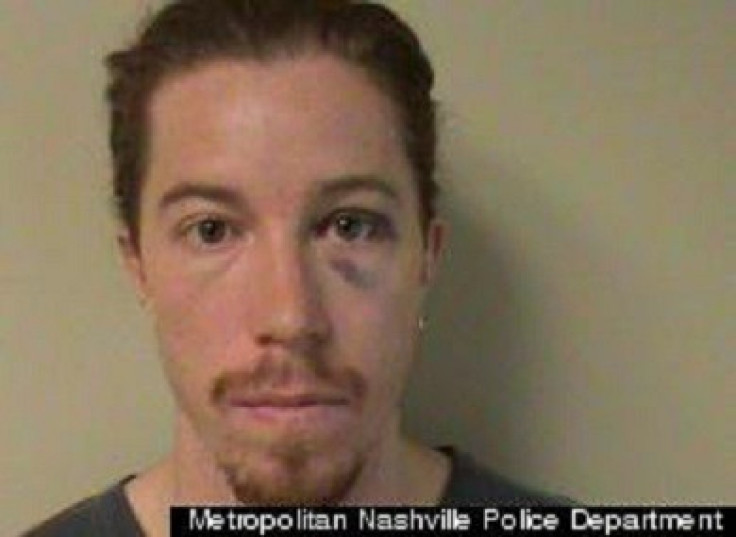 Shaun White, the 26-year-old Olympic snowboard champion who was arrested on Sunday after allegedly pulling the fire alarm at the Loews Vanderbilt Hotel in Nashville, Tenn., and kicking another guest who tried to prevent him from fleeing the scene, apologized for his actions via his Facebook page on Tuesday.
The athlete, whose mugshot has now been posted all over the Internet, complete with a black eye, was released from a hospital on Monday and said, "I want to apologize for the unwise choices I made over the weekend and for any inconvenience it caused my family, friends, business partners, the hotel and their guests. I was celebrating a happy occasion with a ton of family and friends and got carried away. I'm truly sorry for my poor behavior."
White was arrested on charges of vandalism and public intoxication, but according to new reports, he could have avoided spending the night in jail if he had only cooperated with police.
According to police who responded to the scene, White tried to leave the scene in a taxicab, after all the hotel guests had been evacuated, but another guest told the driver that was going to call the police. White responded by kicking the guest, and attempting to flee again. The same guest also told police that he witnessed White intentionally destroy a hotel telephone.
"The citizen reported that he chased White until White turned and ran into him, apparently causing White to fall backwards and strike his head against a fence," stated the police report. "White was transported to a local hospital for treatment."
When police arrived, they noted that White "appeared to be extremely intoxicated and smelled strongly of alcohol," but in spite of his behavior, a police source alleged that they tried to get him to cooperate with them, but White resisted.
Only after he refused to sign a citation were the police forced to haul White off to jail. "He basically put himself in jail by not signing [the citation]" said the police source, in a report for Perez Hilton.
White has two Olympic gold medals from 2006 and 2010, for the snowboard halfpipe event. He has also 24 medals from the X Games for snowboarding and skateboarding.
© Copyright IBTimes 2023. All rights reserved.