Shaun White News: Why Did Snowboarder Quit On Slopestyle At Sochi Olympics?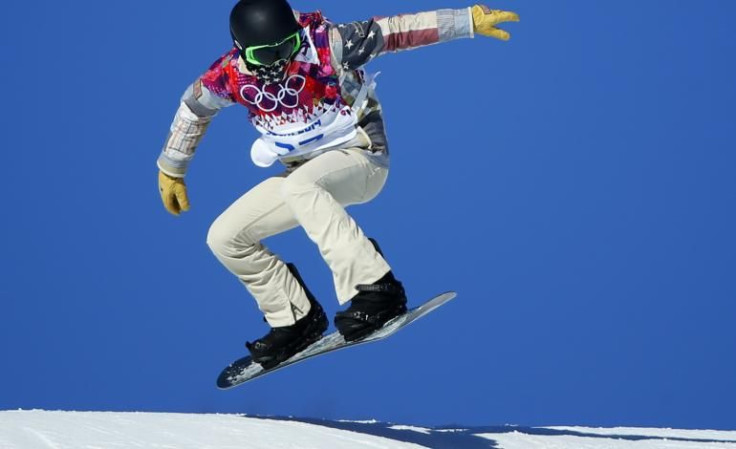 American snowboarder Shaun White is the favorite to win the men's halfpipe competition at the 2014 Winter Olympics in Sochi, but not in the men's slopestyle. That's because White withdrew from the event on Wednesday.
The announcement came in the morning on the "Today Show," surprising many. Competing in two events would've given White a chance to make Winter Olympics history. Victories in both competitions would've made him the only athlete to go undefeated after partaking in at least four events. White took home the gold medal in the halfpipe in 2006 and 2010.
According to White, his decision came down to securing a win in the halfpipe. He indicated that the risk of getting injured in the slopestyle did not outweigh the reward. Instead, he's chosen to concentrate on wining the event he's won twice before.
"After much deliberation with my team, I have made the decision to focus solely on trying to bring home the third straight gold medal in halfpipe for Team USA," White told the "Today Show" in a statement. "The difficult decision to forego slopestyle is not one I take lightly as I know how much effort everyone has put into holding the slopestyle event for the first time in Olympic history, a history I had planned on being a part of."
White's concerns have not come from out of nowhere. Snowboarder Torstein Horgmo of Norway suffered a broken collarbone this week and Marika Enne of Finland got a concussion on Tuesday. Before he officially pulled himself out of the competition, White told reporters that he had safety concerns about the course.
Some, though, have questioned the legitimacy of White's reasons. Maxence Parrot is the favorite to win the event, and might have been so, even if White was still going for the gold. The Canadian thinks White withdrew because he was afraid to ruin his unblemished Olympic record.
"Shaun knows he won't be able to win the slopes, that's why he pulled out," Parrot posted on Twitter. "He's scared!"
The tweet has since been deleted, but Parrot's feelings were made clear. He may not be alone, considering White is not well-liked among some of his peers. The 27-year-old is the most popular snowboarder in the world, but he's as disliked by most professional snowboarders as much as he's beloved by his fans.
"Everybody else is against Shaun," professional snowboarder Iouri Podladtchikov told Jeff Passan of Yahoo! Sports. "Everybody is jealous. He's got all the money. He's got everything that everyone could wish for."
© Copyright IBTimes 2023. All rights reserved.