This Shocking Move From Neymar Shows How Desperate He Is To Reunite With Lionel Messi At Barcelona: Report
KEY POINTS
Neymar has turned out a huge offer from PSG
He is also ready to give up a $53m-worth commercial deal
Barca, however, cannot afford his transfer fee this summer
Neymar reportedly has turned down a contract renewal offer from his current club, Paris Saint-Germain (PSG) that included a bonus of $107 million and that shows how desperate he is to move out of France.
Neymar struck a great bond with Lionel Messi and Luis Suarez as a part of Barcelona's front three before his association infamously ended with Barcelona in the middle of 2017's pre-season. Neymar, who was aware that he would always be in Messi's shadow at Nou Camp, agreed to move to PSG, who triggered his buyout clause of $239m to make him the most expensive soccer player in the world.
It took just a season before the move backfired for the Brazilian, who ever since then have been waiting to return to Barcelona. The reason behind the same is still unknown. Neymar has clinched three back-to-back Ligue 1 titles with PSG since his maiden season in 2017-18. Apart from that, he has also helped PSG win the French League Cup, Coupe de France and Trophée des Champions.
Ahead of the upcoming summer transfer window, Neymar has been heavily linked with a move back to Barcelona, while PSG continue to try to retain one of their current best players. The club recently offered Neymar, who is currently contracted at PSG until the end of 2022, a massive contract extension.
The Brazil playmaker, who was accused by fans and pundits for choosing PSG's big money over his loyalty for Barcelona in 2017, has turned down the offer and in the process, he has also rejected an additional bonus of worth $107m, as reported by the Spanish media outlet Mundo Deportivo.
The report further stated that Neymar is also ready to sacrifice a commercial deal with Qatar National Bank, which is worth as much as $53m annually.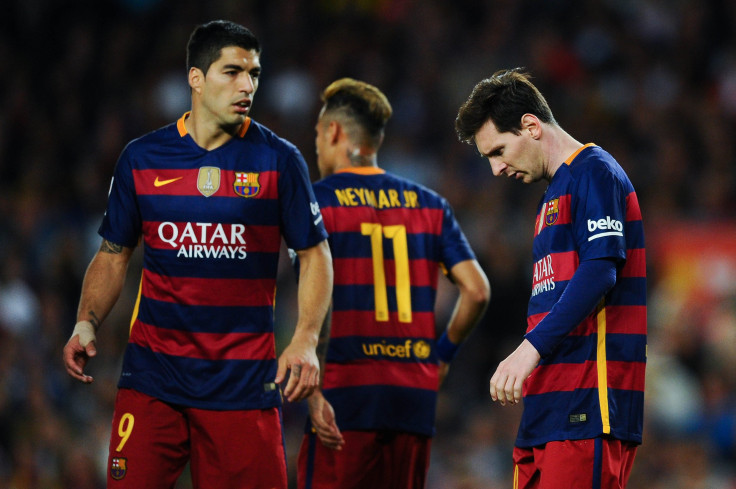 Moreover, Barcelona want to sign Neymar as much as the player wants to relocate to Spain. Barcelona captain Messi too has expressed he wants Neymar back to Nou Camp. Even the likes of Gerard Pique and Suarez have made it clear that the Brazilian will be welcomed at Barca with open hands.
Considering Neymar is not ready to renew his contract in Paris and Barcelona is understood to be not in a state to afford his transfer fee this summer window, the player could well walk-off from PSG as a free agent at the end of the 2021-22 season.
© Copyright IBTimes 2023. All rights reserved.