Signs Of Normalcy In Syria During Ceasefire [Video]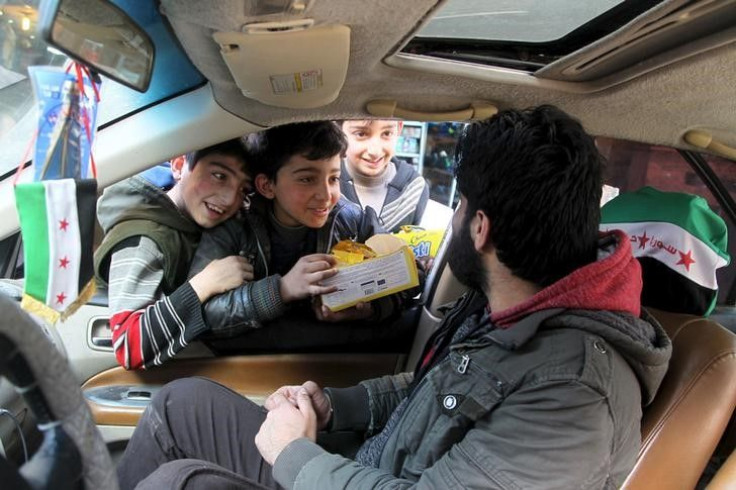 Syria's cessation of hostilities is holding, but remains fragile after six days, United Nations Syria envoy Staffan de Mistura said. Deborah Lutterbeck reports.
Video Transcript:
Signs of normalcy in Aleppo: Markets in the war-ravaged city are back in business.
While the "cessation of hostilities" may have fallen short of halting the five-year-long war across the country -- parts of Syria are enjoying an unusual period of peace since the U.S.-Russian agreement came into effect Saturday.
"People are now able to go out, move, go places and buy things, potatoes, tomatoes, thank God," an Aleppo vegetable vendor said. "Before the ceasefire no one could do that, thank God now everyone is back, they are buying food."
On the outskirts of Damascus, aid arrives.
The video, which can not be independently verified, comes as de Mistura reports signs of progress.
"The situation therefore could be summarized as fragile. Success is not guaranteed, but progress has been visible, ask the Syrians."
For these children the answer is in their faces -- at least for now.
© Copyright Thomson Reuters 2023. All rights reserved.