Silence On Hacker Barnaby Jack's Death Continues As Authorities, Friends Stonewall Press
It's been nearly three weeks since hacker Barnaby Jack was reportedly found dead in his San Francisco home, but details about the circumstances of his passing remain unknown as law enforcement authorities and Jack's family and friends refuse to speak with reporters.
Most of the details about the beloved hacker's death emerged in the form of a Reuters article published one day after his body was reportedly found by a loved one believed to be his girlfriend Layne Cross.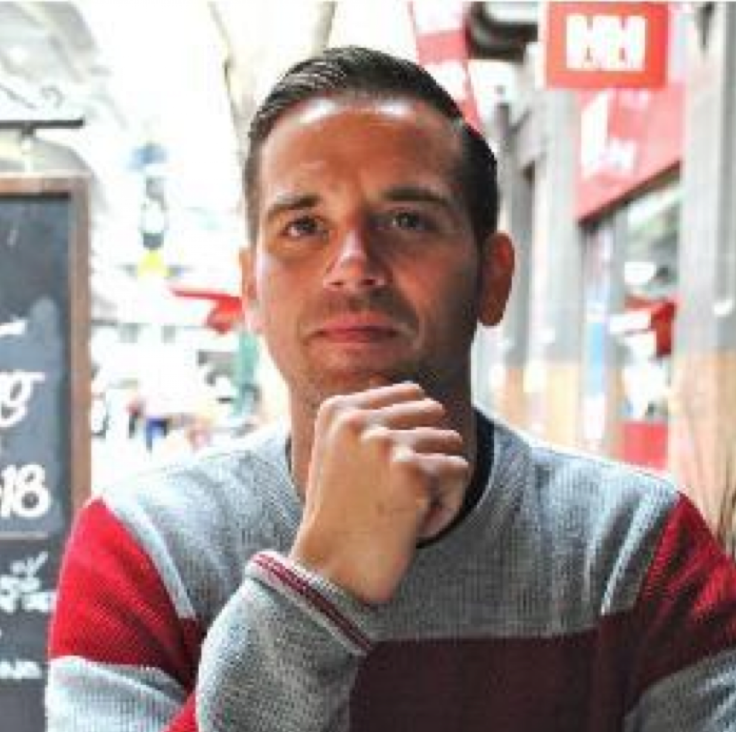 But since the initial Reuters report, little new information has emerged, leading conspiracy theorists to speculate that he had been silenced by the government or an outside actor for his knowledge of sensitive information about topics including how to hack into pacemakers and have them deliver a fatal electrical shock to their owners.
International Business Times contacted the San Francisco Police Department and coroner's office and reached out to more than two dozen of Jack's friends, fellow hackers and associates, as well as his sister, Amberleigh Jack. IBTimes has also attempted to obtain any records pertaining to his death, such as autopsy and toxicology test results as well as a police report.
IBTimes' inquiries have yielded no new information about the hacker's death, as a de facto blackout of facts regarding Jack's final moments has set in across the board.
The San Francisco police deferred all media requests to the city's coroner's office, which did not respond to inquiries from IBTimes by phone and email.
Amberleigh Jack responded to an email from the IBTimes by requesting privacy for herself and Jack's other family members as they grieve her brother's death. IBTimes has honored her request by declining to contact any other members of Jack's family or his girlfriend.
Most of Jack's friends and associates did not respond to email inquiries from IBTimes, but a number did take to Twitter to decry the attempts to contact them.
Two friends did respond, but neither offered any new information about Jack's death or the circumstances surrounding it.
"To be honest, I do not appreciate the various conspiracy theories, and contacting his family and friends days before his funeral suggesting such a thing is in bad taste," one friend wrote via email. "I could not care less what you, his fans, or any acquaintance needs as far as closure. What is important is that his family is allowed to deal with the tragedy and find their own closure without the distraction or drama."
Much of the suspicion about Jack's death arises from the fact that he was scheduled to give an important speech on pacemaker hacking at the annual Black Hat hackers conference in Las Vegas a week after he was found dead.
Instead, he was honored there with a posthumous lifetime achievement award and friends and associates of his held remembrance events for their fallen fellow.
But many people have refused to ignore what they see as the eerie coincidence that he was found dead just before he was to give a speech that could release sensitive information and lead to problems for companies that manufacture pacemakers.
Many observers have also drawn comparisons between Jack's untimely death at the age of 35 to that of national security journalist Michael Hastings, who covered issues including hacking and cybersecurity.
Hastings' death at age 33 has received more attention because of his prominent status as a reporter for Rolling Stone and Buzzfeed who wrote an award-winning Rolling Stone piece that led to Gen. Stanley McChrystal stepping down in disgrace.
Hastings was reportedly working on a hard-hitting exposé on CIA Director John Brennan at the time of his death in a fiery car accident in Los Angeles. Many observers have theorized that Hastings -- who had made many high-level enemies in America's intelligence agencies -- may have been murdered when someone hacked into his Mercedes, causing him to accelerate and lose control, eventually crashing into a palm tree, where he perished in a massive fireball.
The mystery surrounding Hastings and Jack's deaths persists due to a lack of official information, and the silence on Jack's passing leaves the public wondering why a prominent hacker died just a week before he was due to give a controversial speech.
© Copyright IBTimes 2023. All rights reserved.