Simplified Buys Postfity to Create an All-in-One App for Creators & Marketers
This acquisition will bring a social media calendar, analytics, and scheduling capabilities to the app so users can design, collaborate, and publish to social media channels using a single app.
Simplified, the AI-powered content creation and marketing platform, today announced that it has acquired Postfity, the Poland-based B2B software company. The acquisition will bring Postfity's powerful content planning, scheduling, and analytics tools to Simplified's marketing platform, which already enables users to design content, create videos, generate marketing copy, and collaborate with teams and across multiple platforms like Facebook, Instagram, LinkedIn, Twitter, Pinterest, etc. The addition of a publishing tool will bring every aspect of the content creation process, from ideation to publication, into one app.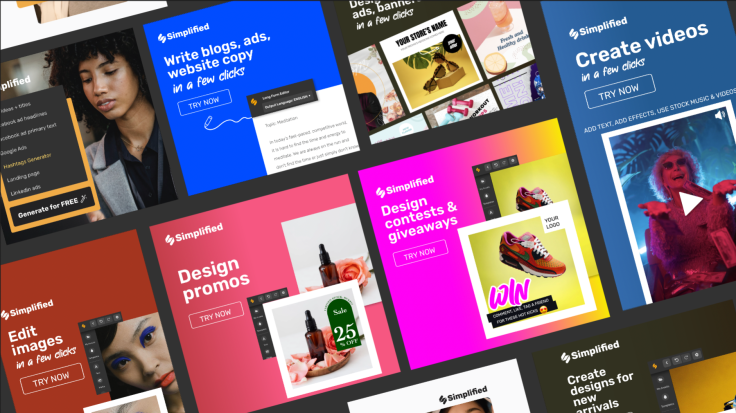 "Since day one, our goal has been to make marketing simpler and faster for our users. The content planner, paired with our suite of content creation tools powered by AI, will solve the workflow issues that marketers have dealt with for years," said KD Deshpande, Co-Founder, and CEO of Simplified. "It will bring marketers closer to their teams, help them measure the success of their content, and reduce the friction caused by work being split across 5+ different apps."
Aimed at marketers and content creators, Simplified is the only web & mobile app that uses AI and machine learning to automate every aspect of the content creation process. The app can automatically generate shareable content, complete with copy, images, layouts, and sizes, exclusively created by the platform's Generative AI assistant. The app's additional benefit for marketers is its ability to rapidly scale one piece of content into thousands as their marketing needs grow. The platform also boasts real-time collaboration tools and integrations with popular apps like Google Drive, Dropbox, WordPress, and Shopify to streamline the complicated workflows that make marketing challenging to manage and scale among teams.
"We're closing the loop," said Ajay Yadav, Co-Founder, and COO of Simplified. "As demand for content increases, the need for an all-in-one content creation & marketing solution has also become more apparent. Users want to simplify their workflows with fewer touchpoints and lower cost. They don't need another single-service design app or copywriting tool, they need one app that does it all."
"Our vision was to bring time-saving marketing tools to more users," said Jacek Dobrowolski, Co-Founder, and CEO of Postfity. "As the creator economy explodes, we're excited to combine our efforts with Simplified to make marketing faster and more efficient than ever before."
Simplified's all-in-one app, enables marketers to produce content that previously required expensive tools or professional skills. From the AI copywriter generating hundreds of copy ideas with a single click to the template resizer converting one design into 45+ formats for publishing, Simplified, easy-to-use tools empower anyone, whether you're a small business owner, non-profit, teacher, or individual content creator to design and communicate their ideas with speed and efficiency.
FOLLOW MORE IBT NEWS ON THE BELOW CHANNELS