Skull Found at Pearl Harbor Dated 1940s Could Belong to Japanese Pilot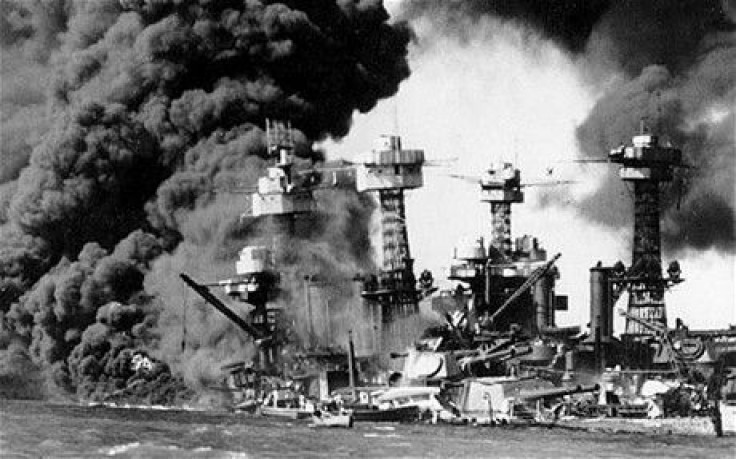 An excavation crew recently found a human skull at the bottom of Pearl Harbor, and archaeologists are suspecting that the skull could be of a Japanese pilot who died in the historic attack in World War II, in the year 1941.
Jeff Fong, an Archaeologist of the Naval Facilities Engineering Command Pacific said, he is 75 percent sure that the skull belongs to a Japanese pilot.
The skull discovered in April during dredging work in Hawaii was found intact with forks, metal scraps and a soda bottle from the war era. The skull is not from any recent missing person case, officials reported.
Scientists with the military's Joint Prisoners of War, Missing in Action Accounting Command on Thursday were conducting a forensic analysis of the skull to determine whether it belonged to the Japanese pilot, who died during the Japanese attack.
Pearl Harbor sits on top of the battleship that sank during the attack and is home to the USS Arizona Memorial which holds the bodies of more than 900 men.
Japanese airmen carried out a surprise attack on the US naval base at Pearl Harbor on December 7, 1941. Known as Kamikaze or suicide air force squadron, its First Lieutenant Fusata Iida crashed his plane on Kaneohe Naval Air Station triggering the entry of the United States in World War Two.
About 2,400 US Service members were killed in the attack on the naval base, while 55 Japanese airmen along with their 29 aircraft were shot down in the attack.
The Joint POW/MIA Accounting Command in Hawaii was formed in 2003 after the merger of the 30-year-old U.S. Army Central Identification Laboratory, Hawaii, and the 11-year-old Joint Task Force.
The mission is responsible for the fullest possible accounting of all Americans missing as a result of the nation's past wars and conflicts.
© Copyright IBTimes 2023. All rights reserved.