Smart E-Foil Dress Intimacy 2.0 Leaves Little to the Imagination [PHOTOS]
Ever hear of wearing your heart on your sleeve? A design project at the intersection between fashion and technology takes the idea to a new level with Intimacy 2.0, a dress constructed of e-foils that communicates the mood of the wearer.
Intimacy 2.0 is the most recent of a series of haute-haute-possibly-extraterrestrial-couture design collaborations of Dutch design collective Studio Roosegaarde, V2_Lab, and fashion designer Anouk Wipprecht that explore the relationship between intimacy and technology. The designs implement the use of conductive smart e-foils that are initially opaque, but become transparent when exposed to electricity, the idea being to create wearable garments that react to external stimuli.
The stimuli that trigger the electrification of the e-foils differ with each model. An earlier design, the Intimacy, responded simply to the presence of other people; embedded heat sensors would pick up on the proximity of another person -- or, possibly, a radiator or standing lamp -- and cause the e-foils to go transparent.
Unlike the previous design, the Intimacy 2.0 is meant to be worn publicly -- the designers suggest it is perfect to wear on the red carpet -- and, in fact, responds instead to the wearers' emotions in response to social stimuli, rather than the environmental stimuli themselves. Hypothetically, a wearer being approached by a suitor will respond to advances either by remaining physiologically unresponsive, in which case the e-foils remain opaque, or by experiencing an accelerated heart rate, which causes them to become transparent.
The project is not a tremendous departure from the portfolios of either Studio Roosegaarde or Wipprecht. According to its Web site, Studio Roosegaarde, creates interactive artworks that explore the dynamic relation between space, people, and technology. Among its previous projects is the concept design of a sustainable dance floor, which generates energy from the vibrations created by dancers' feet, and an interactive art installation that responds to visitors' actions and sounds.
Wipprecht's designs likewise incorporate technology to a degree that pushes them beyond the bounds of traditional design and into the realm of conceptual fashion. One of her most recent projects involves the repurposing of medical equipment for an automated delivery system that drips ink down a white dress. An earlier mini-collection of two dresses centered around the idea of excitation as a result of mutual proximity, much in the vein of the first Intimacy design. When the dresses approached one another, one flashed vivid blue lights while the other moved in a manner mimicking a human heartbeat.
The Intimacy series are available now in black and white from Studio Roosegaarde.
Via Co.Design.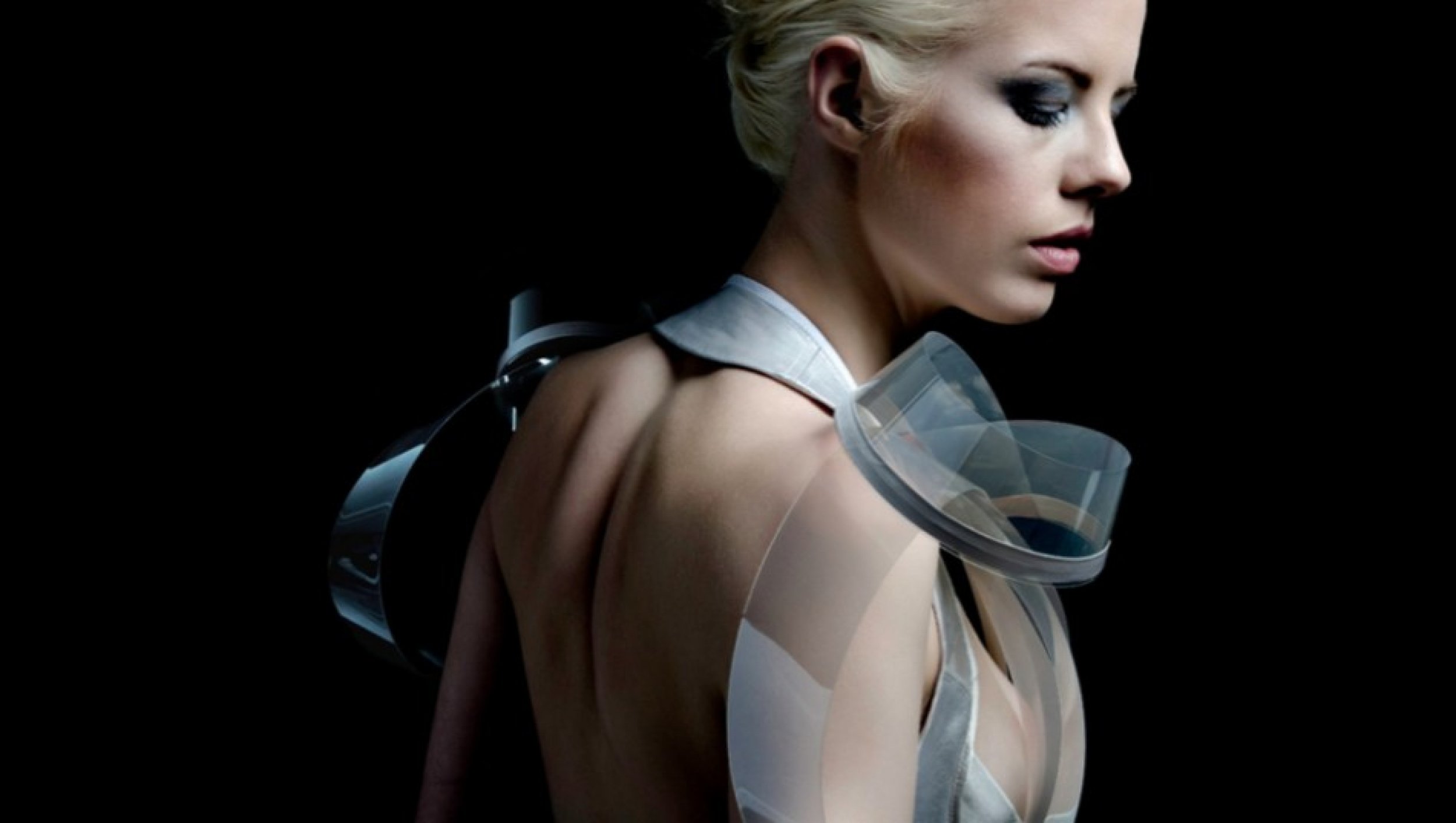 © Copyright IBTimes 2023. All rights reserved.