Sniffing Own Smelly Socks Gives Man Severe Lung Infection
A man living in Zhangzhou, in southeast China, was hospitalized with a severe fungal infection in his lungs caused due to his habit of sniffing his socks at the end of each day. According to Metro.uk, the unnamed man would return home from work and before changing into more comfortable clothes he would sniff the socks he wore all day.
Due to this habit, the man reportedly caught an infection from a fungus that had developed in his footwear from his sweaty feet. The infection spread to his lungs when he breathed in the spores, according to reports.
The man was admitted to hospital as an emergency case after he complained of cough and chest pains. An X-ray confirmed he was suffering from a severe pulmonary fungal infection — a potentially life-threatening condition. While details remain unclear, the man is undergoing treatment at the hospital and is expected to make a full recovery, Daily Mail reported.
According to doctors, the bad habit coupled with a weak immune system caused by staying up too late while taking care of a baby, contributed to the infection's spread to the man's lungs. Doctors explained that it was common for fungal spores to thrive in socks and shoes of people who have athlete's foot. This infection mostly starts in between toes.
There are several people in the world who have a foot fetish, but a fascination with socks is less well-known. As the news spread on social media networks, including Reddit, many of them admitted to having the same habit and expressed fear for their health.
"The reason I smell my socks is to know if I can continue wearing them the next day!" one of the top-rated comments read, according to Daily Mail. "Oh no! Maybe I should stop sniffing my socks after wearing them for an entire day," another user said.
The hashtag, "lung infection caused by sniffing of smelly socks," also reportedly gathered nearly 65 million views on China's Twitter-like website Weibo over the weekend.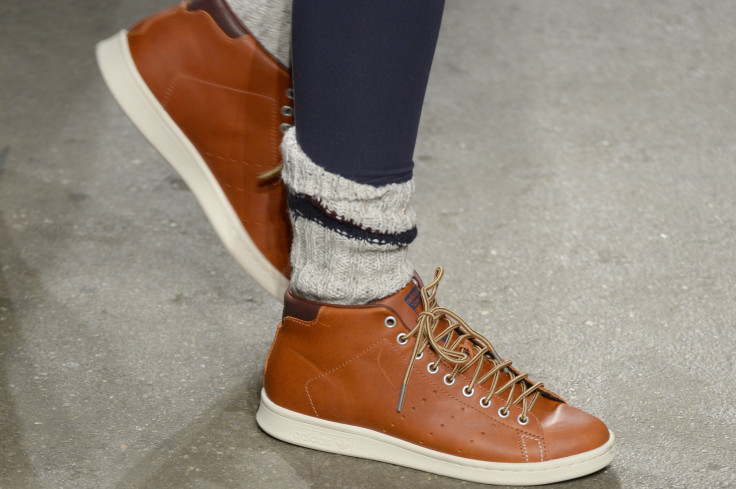 © Copyright IBTimes 2023. All rights reserved.