Soccer Writer Grant Wahl's Cause Of Death At World Cup Revealed
Soccer journalist Grant Wahl died of an aortic aneurysm after he collapsed while reporting at the World Cup in Qatar.
Wahl's wife, Dr. Celine Gounder, confirmed the cause of death on "CBS This Morning."
"It's just one of these things that had been likely brewing for years, and for whatever reason, it happened at this point, " Gounder said.
Wahl died on Friday at the age of 49. His agent, Tim Scanlan, had said the sports journalist "appeared to have suffered some sort of acute distress in the press room" of the stadium during the quarterfinal match between Argentina and the Netherlands. Scanlan said paramedics were called to the scene but could not revive him.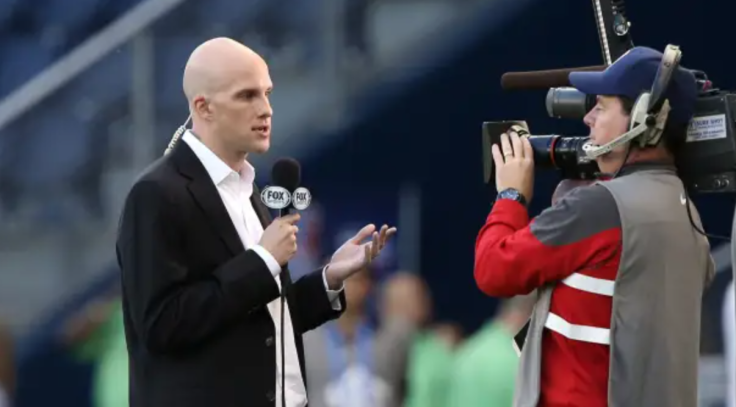 According to the Centers for Disease Control and Prevention (CDC), an aortic aneurysm occurs when there is a weakness in the heart wall, which can balloon outward and then tear open. The aorta is responsible for carrying oxygenated blood from the heart.
Gounder said she was informed her husband had collapsed and was taken to a local hospital after first responders performed 20 minutes of CPR. She tried to track down someone at the hospital to tell her what may have happened.
"I kept asking: Did he have a pulse?" she said. "If he had a pulse when he left the stadium, that would have been a good sign, but no one would answer the question. And so to me — I was scared."
He had gotten sick in Qatar before his death. Last week he had written he'd visited a medical clinic twice, and the staff believed he had bronchitis.
"My body finally broke down on me," Wahl wrote. "Three weeks of little sleep, high stress, and lots of work can do that to you ... What had been a cold over the last ten days turned into something more severe on the night of the USA-Netherlands game, and I could feel my upper chest take on a new level of pressure and discomfort."
He was prescribed antibiotics and said they were helping.
© Copyright IBTimes 2023. All rights reserved.