Sochi Winter Olympics 2014: American Bode Miller Still A Top Contender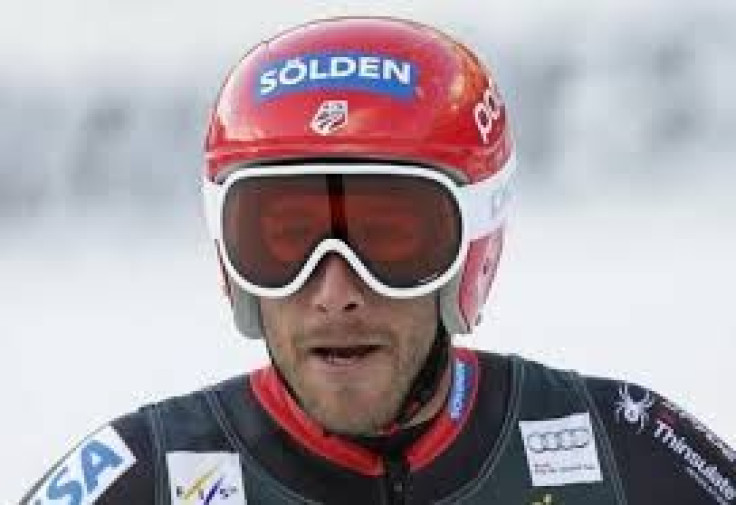 Famed American skier Bode Miller may have to pull off an upset in order to earn a gold medal in his fifth Olympic Games due to the prowess of an exceptional rival.
Norway's Aksel Lund Svindal, the five-time World Championship gold medalist, is currently ranked at the top of the International Ski Federation's overall, downhill and Super-G leader boards. He is followed by Miller, a five-time Olympic medalist, who sits several spots behind in those rankings, but is still considered a medal favorite because of his previous Olympic success.
All eyes will be on the two competitors at this weekend's competition in St. Moritz, Switzerland – the final event before Sochi.
During Thursday's downhill training run, Miller finished second, just .03 seconds behind Norway's Max Franz, while Svindal finished 13th. Despite Svindal's struggles in Thursday's training session, the 31-year-old is still the gold-medal favorite in the downhill, Super-G and Super-Combined events at the Sochi Olympics.
"It snowed a lot last night and it was kind of dark," Svindal said. "There was loose snow on the course and you couldn't see it before you hit it. It was a difficult training run. A lot of guys were missing gates; it's difficult to make it perfect when the snow is changing."
This year's Sochi Games continue a competition between the two that began at the 2010 Olympics in Vancouver. Svindal was able to capture the gold in the Super-G beating out Miller, who took silver. Svindal also edged Miller in the downhill, as the Norwegian won silver, while Miller took bronze.
In the Super-combined competition, Miller trailed Svindal heading into the slalom event, but the Norwegian crashed and was unable to finish. Miller took advantage and went on to win the gold medal.
Miller, 36, continues to be a key figure in skiing over the past dozen years and the most accomplished American male skier of all time with five Olympic medals. He faces perhaps the biggest challenge of his career when he competes in Sochi.
Miller is not only coming off a serious knee injury that he suffered in early 2012 that forced him to sit out for 20 months, but is also trying to put a rough year in his personal life behind him. Last January, his wife, pro beach volleyball player Morgan Beck suffered a miscarriage. Then, in February, Miller's former girlfriend, Sara McKenna, gave birth to a son he fathered, beginning a still on-going court battle for custody. Then, his brother, Chelone, 29, died of an apparent seizure thought to be related to a brain injury he sustained in a 2005 motorcycle accident last April.
With just over a week left until competition begins in Sochi, Miller said he is ready to put those personal issues behind him to focus on Sochi. The New Hampshire-native needs just three more Olympic medals to have the most in Alpine skiing history.
"The year away was surely difficult, but right now, I feel good," said Miller to USA Today. "I'm hoping that I could put together my best skiing at the Olympics and if I do, I definitely feel like I have the speed to win some medals."
Though Svindal poses a major threat to his gold-medal hopes, Miller can still be a major factor in Sochi. Since coming back from his knee injury, Miller has four top-10 finishes, including a second and third in super-G and downhill, respectively, in Kitzbuehel.
"I can have the best season I've ever had," said Miller. "There's no question about that. My body is still very capable of it, and my mind is in a much better place than it's ever been before in terms of the right harmony in my life with my wife and my kids, my family and the foundation (his Turtle Ridge Foundation supports adaptive and youth sports programs)."
The men's downhill ski competition begins Feb. 9, with events running until Feb. 22.
© Copyright IBTimes 2023. All rights reserved.