Social Security, Healthcare, Veterans Likely Casualties Of US Debt Default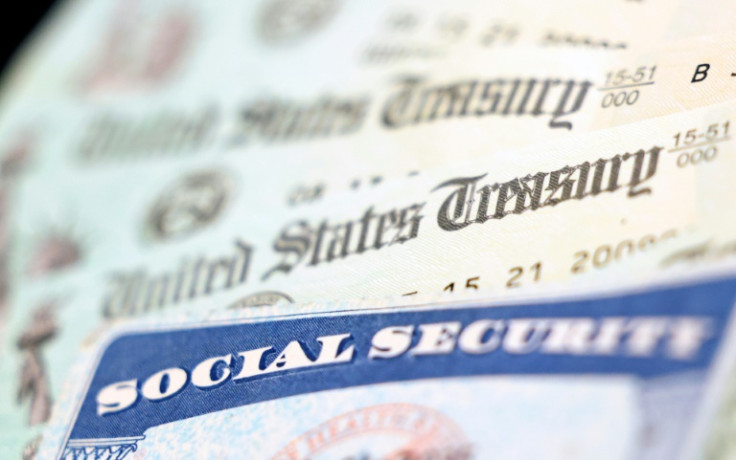 The White House and Congressional Republicans are still locked in crunch talks to try and avert the first debt default in US history, which Treasury officials have warned could come as soon as June 1.
The US borrows more than it brings in through taxes, and so Congress periodically has to authorize an increase to the US debt limit, known as the debt ceiling, which currently sits at more than $31 trillion.
While the probability that policymakers fail to lift or suspend the debt ceiling remains low, the risks of the United States stumbling into a situation where it cannot meet all its financial obligations -- known as the "X-date", rises with every day that passes.
If the US Treasury hits the debt ceiling and -- as many analysts predict -- it prioritizes debt repayments, it will be forced to pause spending on federal programs that provide crucial financial support to tens of millions of Americans.
"We would simply not have enough cash to meet all of our obligations," US Treasury Secretary Janet Yellen said earlier this month.
Here's how things are likely to play out in such a scenario:
The Washington Post reported Tuesday that the Treasury Department has begun asking federal agencies to look into the feasibility of deferring scheduled payments if the US blows through the debt ceiling.
A Treasury spokesperson declined to comment on the reports.
Deferring payments, even for a few days, could have severe consequences for Social Security, Medicare and Medicaid programs which help tens of millions of people with pension and healthcare costs.
The budgets for these programs accounted for more than 45 percent of the $6.27 trillion government budget last year.
The impact on this chunk of federal spending would likely be immediate if the US runs out of money to meet its obligations in time.
On June 1, for instance, the Treasury is due to make a payment of $47 billion to Medicare providers, with $25 billion in Social Security payments due the following day. Further such payments are scheduled over the next few days.
Past and present military personnel would also likely be hit if the US misses the X-date, as a large share of their pay and benefits are paid on the first of the month.
The nonpartisan Congressional Budget Office estimated recently that around $25 billion in payments to military personnel, civil servants and others are due on June 1.
Pausing or delaying payments may help the US government survive a few days on the other side of the X-date, but it will only work for so long.
If the tug-of-war between Republicans and Democrats continues, the federal government may need to consider an even less palatable scenario: choosing which bills to pay and which to skip.
Such an eventuality could have severe knock-on effects for the most vulnerable Americans, including pensions going unpaid, healthcare providers refusing to take care of patients with Medicare or Medicaid, and insurance premiums rising.
Another option available to the government would be to start selling government assets to ensure it can continue paying pensions and healthcare costs.
According to Treasury data, the Social Security Administration had more than $2.8 trillion in assets at the end of April, making it the largest holder of Treasury bonds in the world.
But such a solution would be fraught with political risk for Joe Biden, according to Robert Hockett, a law professor at Cornell University.
In such a scenario, Republicans could attack Biden over his failure to control spending, he said.
With many of the Treasury's options after the X-date unpalatable to politicians on both sides of the aisle, both parties are backing the talks between Biden and McCarthy, and hoping negotiators can secure a deal before then.
© Copyright AFP 2023. All rights reserved.