South Africa Xenophobic Attacks 2015: China Issues Travel Warning Amid Ongoing Anti-Immigrant Violence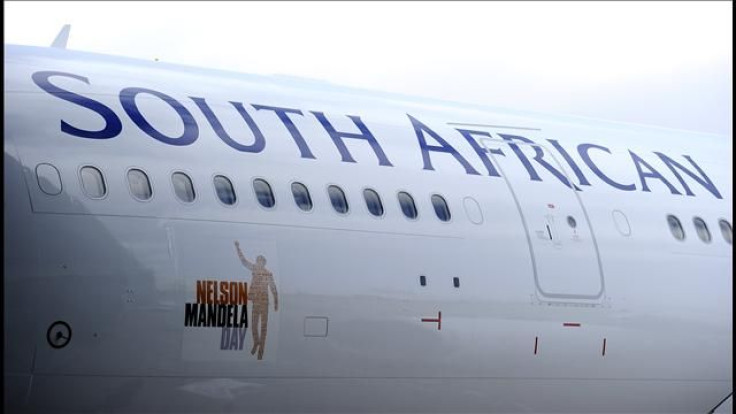 China issued a travel warning this week to Chinese citizens planning to visit South Africa amid the ongoing deadly xenophobic attacks on foreigners in the country, which have killed at least seven people in the past few weeks. The Chinese government also urged its nationals living in South Africa who need help to contact emergency hotlines.
"Residents intending to visit the country or who are already there should monitor the situation, exercise caution, attend to personal safety and avoid protests and large gatherings of people," the Hong Kong special administrative region government said on its website Monday. "In mid-April 2015, disturbances occurred in various parts of South Africa, resulting in casualties."
The amber travel alert issued by the Chinese government is the lowest form of advisory, though it is expected to further deter Chinese tourists from traveling to the African country. Earlier this month, South Africa's tourism minister Derek Hanekom had said the recent decline in tourist numbers from China to South Africa was "the most alarming," News24 in Cape Town said.
Hanekom said South Africa had seen a serious drop in international tourism numbers since the second half of 2014. Fears over the deadly Ebola outbreak in West Africa were suspected to be a leading factor in the decline. China's new strict visa requirements have also affected tourism to South Africa, Hanekom told News24 earlier this month.
Australia and Britain have also issued warnings to their citizens because of the ongoing anti-immigrant attacks in Durban, Johannesburg and other South African cities. South Africa's army was deployed to parts of Johannesburg on Tuesday night to help police curb the growing violence and take "back the authority" of the state.
"We come in as the last resort, the army will serve as a deterrent against the crime that we see," South African Defense Minister Nosiviwe Mapisa-Nqakula told Agence France-Presse. "Those people are vulnerable. We are not here to take over the job of police."
South Africa's Zulu King Goodwill Zwelithini has been largely blamed for the violence. In a speech last month, Zwelithini accused immigrants of increasing crime in the country and demanded that they leave. Zwelithini, 66, wields no official power in modern South Africa, but he is the most prominent among some 10 monarchs and commands loyalty from about 10 million Zulu people, AFP said.
A spate of violent attacks targeting non-South Africans broke out following Zwelithini's outburst, and thousands of foreigners have been displaced from their homes. The attackers claim African migrants have taken away jobs and businesses from South Africans. It's the deadliest spread of xenophobic violence the country has seen since 2008 when at least 67 people were killed, Reuters said.
© Copyright IBTimes 2022. All rights reserved.
FOLLOW MORE IBT NEWS ON THE BELOW CHANNELS