South China Sea Conflict: Chinese Naval Fleet Makes Vietnam Visit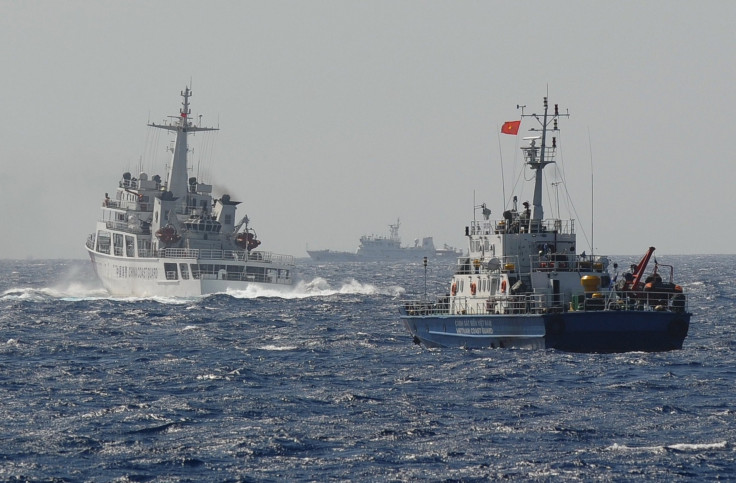 China sent its naval fleet to Vietnam to fortify relations between the two countries, amid growing tensions in the South China Sea region, according to reports Saturday. Both the militaries will participate in activities and Chinese officials are reported to meet Hanoi's provincial leaders.
The 23rd Chinese naval escort task force reached the Vietnamese port of Cam Ranh on Friday, Sputnik reported. Senior Colonel Wang Hongli, commander of the task force, said that this would be the naval fleet's final stop after visiting Myanmar, Malaysia and Cambodia.
Vietnam is reportedly planning to step up its fleet of fighter jets, helicopters and maritime patrol aircraft as China works toward claiming most of the disputed South China Sea. In May, China said that Vietnam's normalized relations with the U.S. should work toward bringing in regional peace.
Every year, about $5 trillion worth of maritime trade sails through the contested region. Apart from China and Vietnam, countries such as Taiwan, Malaysia and Brunei also have laid claims over territory in the South China Sea.
Meanwhile on Friday, the U.S. guided-missile destroyer USS Decatur sailed close to the Paracel Islands claimed by Beijing in the South China Sea. The move drew warning from Chinese warships to leave the region.
The Pentagon said the navy destroyer "conducted this transit in a routine, lawful manner without ship escorts and without incident."
However, Chinese Defense Ministry said the destroyer's sailing near the islands was "illegal" and "provocative."
© Copyright IBTimes 2023. All rights reserved.