South China Sea Controversy: China Reportedly Constructing New Airstrip On Island Close To Vietnam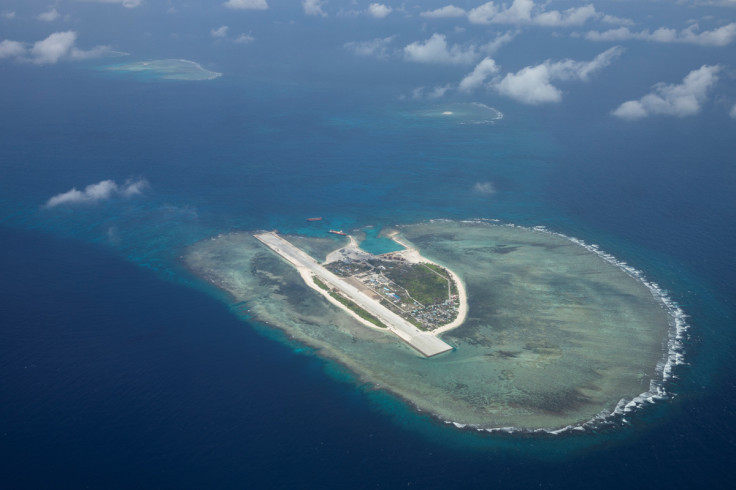 KEY POINTS
The recently constructed airstrip's dimensions are slightly above 2,000 feet in length
Such an airstrip could substantially enhance logistical capabilities
This airstrip could also cater to helicopter operations
China has recently initiated the construction of what seems to be a fresh airstrip on an island under its control within the disputed South China Sea, according to reports. The current dimensions of the airstrip make it challenging to determine its precise intended function. Nevertheless, the fact that this construction is taking place on Triton Island, situated closest to Vietnam among the contested Paracels archipelago, holds considerable significance.
Recent satellite imagery showed the swift advancements taking place on Triton Island, which is under Chinese control. According to the War Zone, the construction is still in its initial phases, yet the rapid pace of progress is quite astonishing. It is said that the construction of this airstrip commenced only a few weeks ago at most. Meanwhile, the War Zone analyzed mid-July imagery from Planet Labs, which displayed the absence of any such activities at that time.
However, International Business Times cannot independently verify the claims.
In addition to the airstrip, satellite images also expose the emergence of a substantial new construction zone, incorporating a cement plant. All of this infrastructure has materialized in just the past month. Prior to this, the Chinese installation on the island mainly consisted of an observation station featuring two radomes and prominent Chinese flags, with relatively limited additions. The island formerly relied on a minor harbor and a helipad for its logistical needs.
The recently constructed airstrip's dimensions are slightly above 2,000 feet in length, representing a notably short stretch. With a current width of around 45 feet, it remains relatively narrow. This configuration suggests its potential utilization for facilitating short takeoff and landing (STOL) aircraft, including turboprops and lightweight planes. Such an airstrip could substantially enhance logistical capabilities on the westernmost island within the inhabited Paracels archipelago. Furthermore, this airstrip could also cater to helicopter operations.
Up to this point, China has declined to disclose specific information regarding its island construction activities, except to state that the intent is to enhance safety for global navigation. Despite an estimated yearly trade value of around $5 million passing through the region, Beijing has dismissed allegations of militarizing the waterway.
Comprising approximately 30 islands and over 100 reefs, banks, and various other maritime features, the Paracel Islands cluster has become a focal point for substantial military advancements by China in recent times.
Beijing's assertion of nearly complete ownership over the South China Sea has led to conflicts with other nations that also lay claim to the region. The Chinese military has engaged in multiple incidents involving vessels from other countries within the disputed waters. Confrontations have arisen with the Philippines, Vietnam, Malaysia, Taiwan, and Brunei due to territorial disputes in the South China Sea, a vital route for maritime traffic on a global scale.
© Copyright IBTimes 2023. All rights reserved.