South China Sea Controversy: Warner Bros Says 'Barbie' Film Map Holds No Political Significance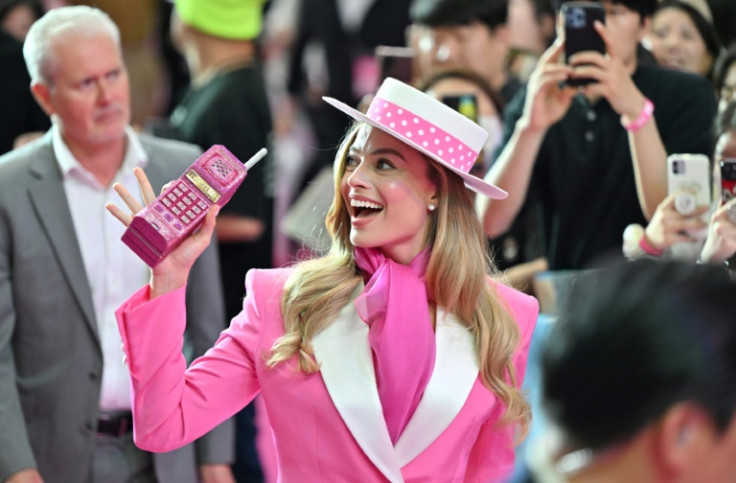 KEY POINTS
Vietnam banned release of "Barbie" film due to depiction of China's nine-dash line in the South China Sea
Warner Bros clarified the map in the film held no political significance
The "Barbie" movie was directed by Greta Gerwig and starred Margot Robbie and Ryan Gosling
Warner Bros studio has clarified that the inclusion of a map of the South China Sea in its film "Barbie" holds no political significance, following Vietnam's announcement of a ban on the movie's release due to the depiction of China's controversial nine-dash line.
This week, Vietnam's Department of Cinema announced its decision to deny a license for the film, which was originally scheduled for release in the country on July 21. The denial was based on a specific scene that depicts a map showcasing China's extensive claims over the South China Sea.
"The map in Barbie Land is a whimsical, child-like crayon drawing," Warner Bros said in a statement on Thursday. "The doodles depict Barbie's make-believe journey from Barbie Land to the real world. It was not intended to make any type of statement."
The film "Barbie," directed by Greta Gerwig and starring Margot Robbie as Barbie and Ryan Gosling as her boyfriend Ken, has generated immense anticipation as one of the most highly awaited films of 2023.
Beijing asserts its territorial claims over about 90% of the South China Sea by relying on its U-shaped nine-dash line. This claim overlaps with the exclusive economic zones of several Southeast Asian nations, including Vietnam.
In 2016, an international tribunal located in The Hague issued a ruling stating that China's expansive claims in the South China Sea lack a legal basis. The tribunal found that China's claims were inconsistent with international law, particularly regarding the United Nations Convention on the Law of the Sea (UNCLOS). This ruling had significant implications for the dispute in the region and sparked further discussions on the legal status of the South China Sea.
Meanwhile, China is downplaying the increasing discontent surrounding the reported inclusion of a map in the upcoming "Barbie" movie that aligns with Beijing's contentious territorial assertions. The Chinese government is dismissing the concerns and criticisms arising from this issue.
During a press conference Tuesday, when questioned about the controversy surrounding the "Barbie" movie and Hanoi's reaction to it, Chinese Foreign Ministry spokesperson Mao Ning displayed a dismissive attitude toward Hanoi's expression of anger and concern.
"China's position on the South China Sea issue is clear and consistent," the official said, according to the New York Post, adding that Vietnam "should not link the South China Sea issue with normal cultural exchange."
In another incident, Vietnamese authorities announced Wednesday that they would launch an investigation into the website of the tour organizer for the K-pop group Blackpink. This decision was prompted by concerns raised by fans, who pointed out the map of the South China Sea displayed on the website aligns with China's territorial claims. The Vietnamese authorities have taken this step to address the issue and assess the situation.
© Copyright IBTimes 2023. All rights reserved.