South China Sea Tensions: Malaysia Detains Chinese Boats For Trespassing In Its Territorial Waters
KEY POINTS
The detained vessels were registered in Qinhuangdao, China
60 Chinese nationals and six Chinese-registered vessels detained
Last Sunday, China renamed 80 sites in the South China Sea
Malaysia has detained six Chinese-registered fishing vessels and 60 Chinese nationals for trespassing into its waters on Friday, in the latest incident in a growing standoff between China and the South East Asian country over the control of the South China Sea.
The detained vessels were registered in Qinhuangdao, a port in northern China and were en route to Mauritania, West Africa. "Further checks found that all the vessels...were manned by six captains and 54 crew who are Chinese nationals aged between 31 and 60 years," Malaysian Maritime Enforcement Agency regional director Mohd Zulfadli Nayan was quoted by Reuters.
Tension prevails between Southeast Asian nations and China over the aggressive moves by Beijing. China has militarized islands and reefs throughout the South China Sea despite objections of its neighbors and an international tribunal ruling. Beijing also stepped up patrols of the region as the Chinese fishing fleet expanded outwards.

Malaysia reported 89 intrusions by Chinese coast guard and navy ships between 2016 and 2019. A Chinese research ship spent a month surveying in Malaysia's exclusive economic zone this year in a standoff with a Malaysian oil exploration vessel near the disputed waters, Reuters reported.
China claims 90 percent of the South China sea, but countries such as Malaysia and the United States have rejected the claim.
Last Sunday, China renamed 80 sites in the South China Sea, including 55 undersea structures and 25 reefs and islands.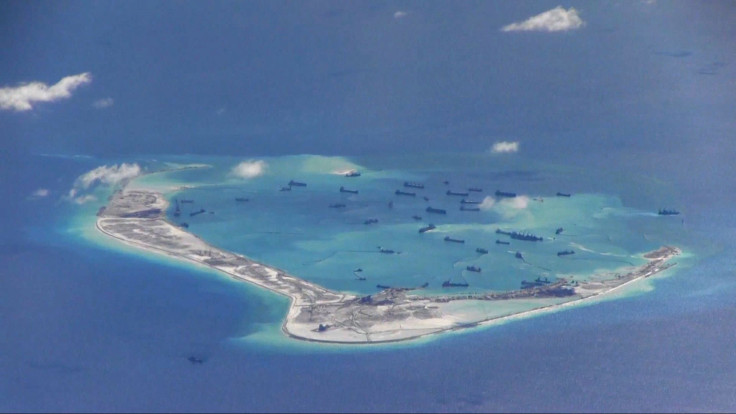 © Copyright IBTimes 2023. All rights reserved.