South China Sea War Looming? US Vows To Defend Philippines Against Chinese 'Threat'
KEY POINTS
New law permits Chinese Coast Guard to use force against foreign vessels
Security analyst: Coast Guard can be a "menacing grey arm of the military."
US Secretary of State Blinken pledged to stand with Southeast Asian countries
China's threat to fire at foreign vessels in disputed waters likely drew the Philippines back to its traditional ally, the United States. The Joe Biden administration has reiterated its commitment to a decades-old defense pact with the Philippines in a clear warning to Beijing to rein in its ambitions in the South China Sea.
Secretary of State Antony Blinken called up his Philippines counterpart Wednesday, just as Biden spoke to Japanese Prime Minister Yoshihide Suga about the defense of the Senkaku Islands in the East China Sea.
The toughened postures are part of a dangerous power play in the maritime region. China said Tuesday it will conduct military exercises in the South China Sea this week as a U.S. aircraft carrier group entered the waters in a show of support to Taiwan, which China claims as a breakaway province. Australia said its military ships and aircraft will continue to patrol the South China Sea.
China mounted pressure on its maritime neighbours by authorizing its Coast Guard to fire at foreign vessels and demolish structures in Chinese-claimed reefs, a move described by the Philippines as a virtual declaration of war." The South Asian country found immediate backing from the United States, which rejected China's claims on the South China Sea.
"Secretary of State Antony Blinken stressed the importance of the mutual defense treaty for the security of both nations, and its clear application to armed attacks against the Philippine armed forces, public vessels or aircraft in the Pacific, which includes the South China Sea," state department spokesperson Ned Price said.
While the Philippines has already registered its protest with Beijing, security analysts termed the move "a time bomb that can explode any time," according to a report in the South China Morning Post.
China maintained that the new law that allows its coast guard to use "all necessary means to deter threats posed by foreign vessels in waters under China's jurisdiction" is in line with international practices. The law also allows the coast guard to launch pre-emptive strikes without warning.
Chinese coast guard ships have often been instrumental in asserting Beijing's maritime claims, sometimes engaging in standoffs with vessels from other countries.
Chester Cabalza, a fellow at the National Defense University in Beijing, calls the new law a game-changer because it can turn the coast guard into a "menacing grey arm of the military."
"The white ships of the coast guard symbolize maximum tolerance at all times to protect civilians and merchants at sea while grey ships are symbols of antagonism and war," he said.
The new law could worsen strained U.S.-Sino relations. The U.S. maintains strong ties with several Asia-Pacific countries, including Japan, the Philippines, Vietnam and Indonesia.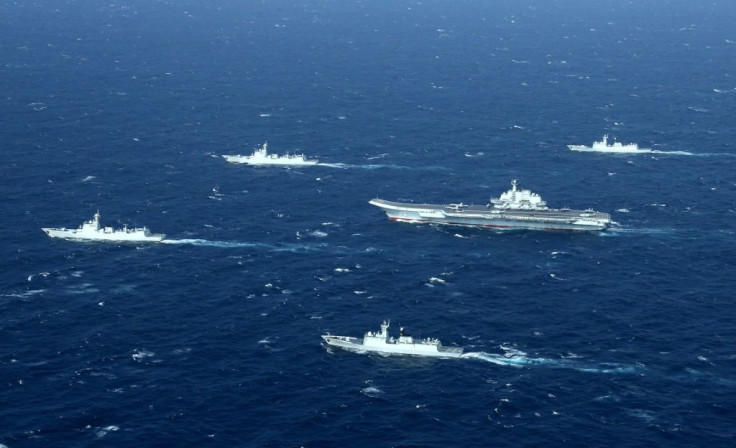 © Copyright IBTimes 2022. All rights reserved.
FOLLOW MORE IBT NEWS ON THE BELOW CHANNELS