South Korean President Scandal Update: Park Geun-Hye Conspired With Aide, Prosecutors Say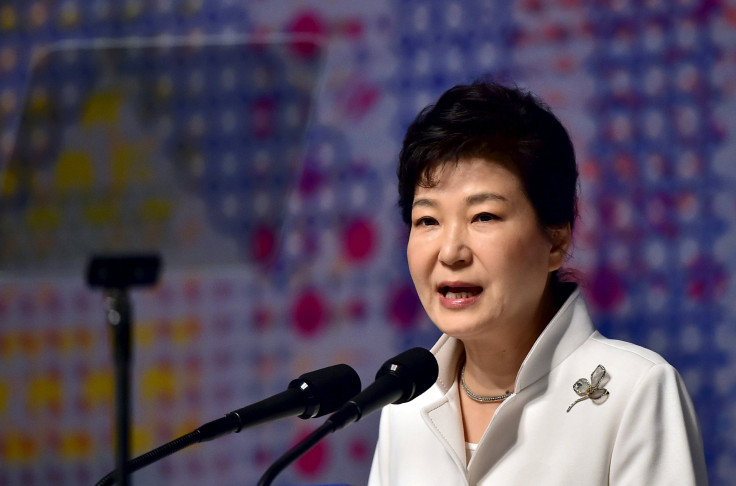 As the controversy around South Korean President Park Geun-hye's longtime friend Choi Soon-sil grows, the country's prosecutors on Sunday said they believed that the president conspired in criminal activities of her aide who is accused of manipulating government affairs.
Lee Young-ryeol, chief prosecutor of the Seoul Central District Prosecutors' Office said that evidence showed "the president was involved as a conspirator in a considerable part of the criminal activities by suspects Choi Soon-sil, Ahn Jong-beom and Jung Ho-sung," referring to two presidential aides who were Sunday formally charged for allegedly helping Choi.
"However, because of the president's impunity from prosecution stated in Article 84 of the constitution, we cannot indict the president. The special investigation headquarters will continue to push for an investigation of the president based on this judgment," Lee added, saying Park will be questioned soon. Despite her presidential immunity, Park is liable to be investigated, the Associated Press reported.
Choi has been accused of using her personal relationship with the president to influence government decisions and amass an illicit fortune.
Ahn — Park's former senior secretary for policy coordination — reportedly helped Choi pressure companies into giving a combined 77.4 billion won ($65.5 million) to two nonprofits that were under Choi's control — the Mir and K-Sports foundations. Big names like the Lotte Group, auto giant Hyundai and telecommunications company KT were amongst the companies that Choi targeted for her gain, Lee said.
Such a revelation about Park's so-called "spiritual advisor" may convince opposition parties to push for her impeachment, a move they have avoided fearing a backlash from conservative voters.
Police reportedly said about 170,000 people turned out for the latest anti-Park protest in streets near City Hall and a boulevard fronting an old palace gate in Seoul on Saturday. Protesters carried candles and illuminating cellphones, while shouting anti-Park slogans like "Park Geun-hye step down" and "Arrest Park Geun-hye."
Park's term gets over in Feb. 24, 2018, but if she steps down before the presidential vote, an election must be held within 60 days.
© Copyright IBTimes 2022. All rights reserved.
FOLLOW MORE IBT NEWS ON THE BELOW CHANNELS