Southwest Airlines Could Scrap Free Baggage Checks If That's What Customers Want: CEO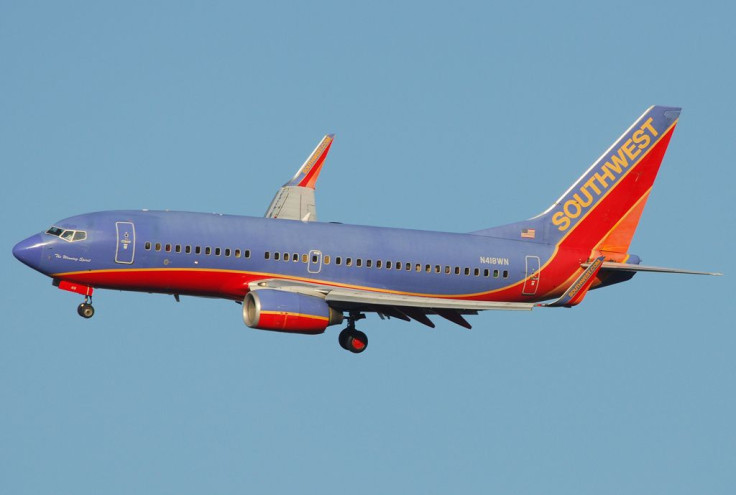 Southwest Airlines Co. (NYSE:LUV), one of the world's pioneers in low-cost flying that continues to allow each passenger to check-in two bags for free, could start charging customers for the service on an "a la carte" basis, the airline's CEO Gary Kelly suggested on Thursday.
The Dallas-based company, which is one of the few airlines in the world to generate profits consistently over the years, is well known for its "bags fly free" policy, but Kelly said the company could tweak the rule based on the changing attitudes of its customers, some of whom may be willing to pay for better airline services, the Wall Street Journal reported on Thursday.
"We'd be crazy not to provide our customers with what they want," he said during a quarterly earnings conference call with reporters, according to the Journal. The airline's net income surged to $259 million, or 37 cents a share, in the third quarter, up from $16 million, or 2 cents a share, a year earlier, partly due to reduced fuel and maintenance costs.
U.S. airlines collected nearly $3.5 billion in fees from checked-in bags in 2012, up from $464 million in 2007, according to data from the Department of Transportation, and, with its free baggage checks, Southwest Airlines is burning a deep hole in its pocket in terms of fee revenues and fuel costs.
Baggage fees continue to be a major source of passenger dissatisfaction with airlines, but over time customers have resigned themselves to paying for checked-in bags, according to a study published in May by J.D. Power & Associates, a California-based market-research firm.
"Charging for bags still has a pronounced negative impact on passenger satisfaction, but with each year, passengers are increasingly more accepting of carriers unbundling baggage and other fees," Ramez Faza, senior manager of the travel practice at the firm, said in a statement accompanying the report.
Southwest's rival, JetBlue Airways Corp. (NASDAQ:JBLU), which also allows free baggage checks, ranked highest in customer satisfaction among low-cost carriers for an eighth consecutive year, according to the study, while Southwest, which improved its performance over the previous year in all of the survey's parameters except in cost and fees, came in second.
© Copyright IBTimes 2023. All rights reserved.
FOLLOW MORE IBT NEWS ON THE BELOW CHANNELS