Southwest Airlines Fees: CEO Says No Plans To Charge For Assigned Seating, Bag Check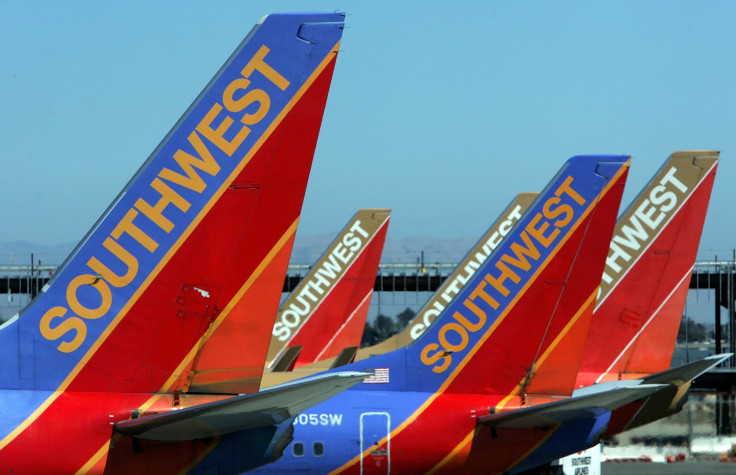 While some airlines charge customers for perks, such as checked bags, Southwest Airlines says it will continue to not charge its passengers for benefits.
The airline, during its second-quarter earnings call on Thursday, said the company was thriving and that it is unlikely to issue bag fees or add ticket-change fees anytime soon. Southwest Airlines has traditionally not charged travelers for open seating, changing flights or for checking bags.
"Let me be very blunt, we are not looking at assigning seats right now," CEO Gary Kelly said during the meeting, according to USA Today. "We are not talking about assigning seats now, and we're not talking about looking at it sometime in the future."
During the call, Kelly said the airlines had a "portfolio of new ideas" it is considering in an effort to bring in more revenue. However, the company said those plans wouldn't be introduced this year and perhaps not until 2019. When asked further, Kelly said Southwest wouldn't change its stance on its fees.
"I don't think we need to change the essence of what Southwest Airlines is to find opportunities to drive revenues," Kelly said. He added that the airlines would keep intact its free bag check policy. Currently, Southwest passengers flying economy can check in up to two bags for free. Most airlines charge passengers to check all luggage.
The Dallas-based airline is known for its lack of fees and its passenger perks. In 2009, the company launched EarlyBird Check-In, which allows customers to skip ahead in the boarding line for a fee of $15 each way, according to USA Today. A perk that earned the company $358 million in revenue last year.
In 2013, Southwest Airlines added its "upgrading boarding" feature which allows passengers to jump the boarding line at the last moment before the flight. According to the company's website, that fee can run anywhere between $30 to $50 per flight, depending on the customer's itinerary.
© Copyright IBTimes 2023. All rights reserved.