'Space Cherry' Tree Blossoms 6 Years Early Following Trip Aboard The ISS, Cosmic Forces May Have Spurred Growth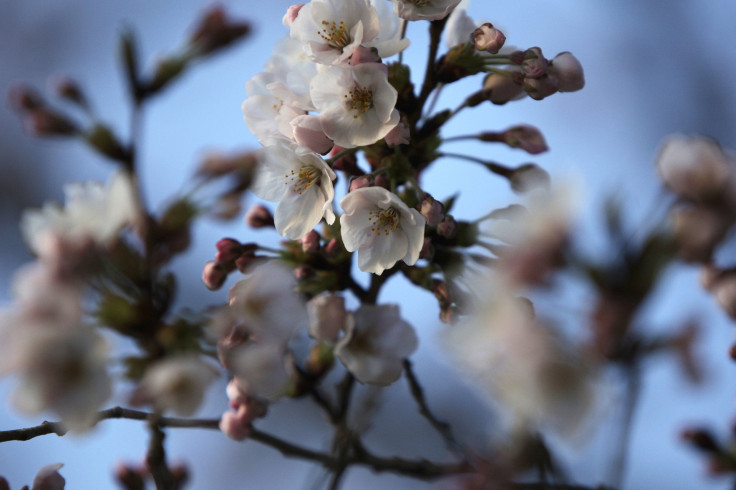 A Japanese cherry tree whose days as a seedling were spent in space mysteriously bloomed far earlier than expected once back on Earth, prompting speculations that the "space tree" may have gotten a boost from some cosmic force.
Cherry trees are particularly slow when it comes to showing off their petals. According to the Asahi Shimbun, cherry trees usually take about 10 years to bloom. Scientists were baffled to find that the space cherry tree, which spent eight months aboard the International Space Station, or ISS, in 2008 and 2009 as part of an education experiment, bloomed after just four years.
"There is a theoretical possibility that the cosmic environment has had a certain impact on agents in the seeds that control budding and the growth process," Kaori Tomita-Yokotani, a researcher at the University of Tsukuba who took part in the project, told the Asahi Shimbun. "We have absolutely no answer as to why the trees have come into bloom so fast."
The space tree with apparent super-growth abilities was one of around 265 seeds harvested from the fruit of the famous "Chujohimeseigan-zakura" cherry tree. The 1,250-year-old tree, thought to be one of the oldest of its kind, is housed in an ancient Ganjoji temple in Gifu, a four hours' drive west of Tokyo.
Until now, botanists' attempts to grow young trees from the fruit of the renowned "Chujohimeseigan-zakura" tree were unsuccessful. In 2008, several of the cherry tree's pits were sent to the ISS where they stayed with astronaut Koichi Wakata, now commander of the ISS, until Wakata returned to Earth with the seeds in July 2009.
According to the Telegraph, the seeds had made a total of 4,100 trips around the globe during their stint in space.
One of the seeds was planted back at the Ganjoji temple. It is now about 13 feet tall and produced nine flowers, each with just five petals. Cherry tree blossoms normally produced around 30 petals per flower. And it's not alone.
Of the 14 locations in which the seeds were planted, scientists have witnessed blossoms at four of them. Are cosmic forces at work here?
"It is difficult for us to judge why this has happened, but one reason the tree has grown so fast may be related to space rays," Tomita-Yokotani told the South China Morning Post. "We have to study this further and repeat our experiments on earth to try to understand the mechanisms that are at work."
© Copyright IBTimes 2023. All rights reserved.