SpaceX Set To Launch Astronauts In Spring 2021 Mission
French astronaut Thomas Pesquet is headed back to the International Space Station next year after being assigned to the second operational flight of a spacecraft built by Elon Musk. The European Space Agency said Tuesday it will launch SpaceX's Crew Dragon spacecraft from Cape Canaveral Air Force Station in Florida in spring 2021.
"I am thrilled to be the first European to fly on the new generation of U.S. crewed spacecraft," Pesquet said. "It will be extra interesting for me to compare with my first flight as a Soyuz pilot, and to bring this experience to the team."
Pesquet is the first European astronaut to fly to the International Space Station on a Crew Dragon vehicle. The spacecraft carried NASA astronauts Robert Behnken and Douglas Hurley in May, marking the first-ever launch from the U.S. in a commercially built and operated American crew spacecraft to the ISS.
Pesquet spent six months at the ISS between November 2016 and June 2017 as part of Expedition 50/51, during which the crew made six spacewalks and launched 36 nanosatellites.
NASA astronauts Shane Kimbrough and Megan McArthur will join Pesquet on the Alpha mission, along with Akihiko Hoshide from Japan's Aerospace Exploration Agency.
"These new assignments are thanks to the strong commitment to the European exploration program made by ministers at Space19+ in Seville," said David Parker, ESA's Director of Human and Robotic Exploration.
"With a 30% increase in annual investment we intend that all current members of the European Astronaut Corps will make a second Space Station mission in due course."
It's been nearly a decade since the last time a European flew into space from American soil. Roberto Vittori, an Italian astronaut, made the trip aboard NASA's Space Shuttle Endeavour in 2011.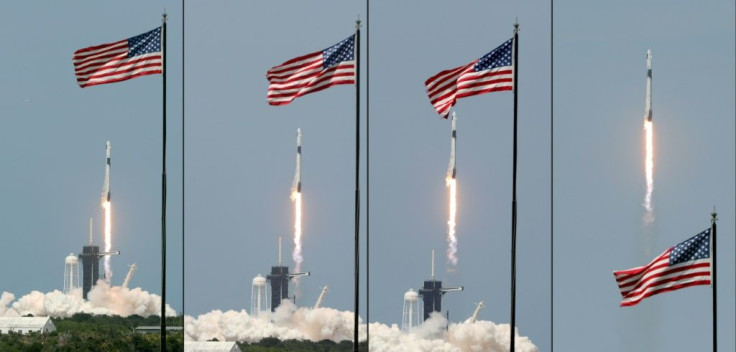 © Copyright IBTimes 2023. All rights reserved.