Splendid Isolation And Shifting Sands: France's Mont Saint-Michel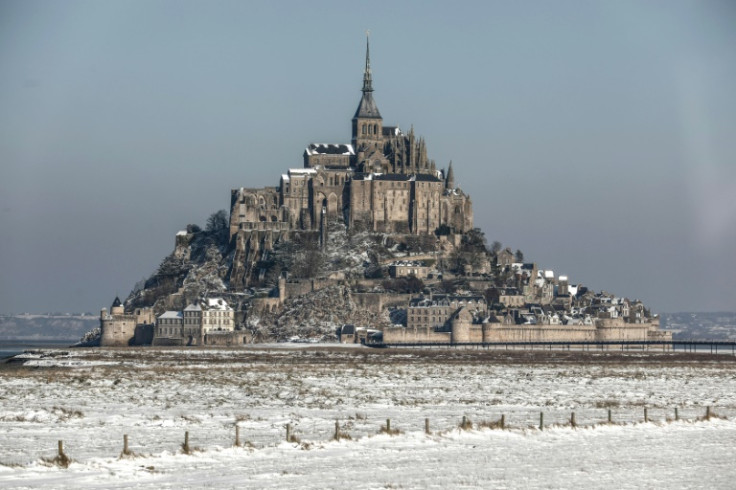 The Mont Saint-Michel, one of France's most iconic landmarks, celebrates its 1,000th birthday this year.
To mark the occasion, President Emmanuel Macron on Monday was to visit the rock-top abbey-islet in Normandy, which is completely cut off by sea dozens of times a year.
Here are five things to know about the site:
The first shrine on the granite island dates to the 8th century when legend has it that a bishop, Saint Aubert, had a vision of Archangel Michael instructing him to build a sanctuary.
In 966, a group of Benedictine monks founded a church there, with the extraordinary Gothic-style abbey perched on the pinnacle of the island following in 1023.
Over the years the monument has served many functions -- a fortress during the Hundred Years' War between England and France, it was a prison during the French Revolution when it was known as the "Bastille of the seas".
Mont Saint-Michel and its bay have been listed as a UNESCO World Heritage site since 1979.
While it has long been a popular place of pilgrimage, it has also become a tourist mecca, packed with souvenir shops, restaurants and hotels.
In 2022, the island attracted nearly 2.8 million visitors, with some 36,000 cramming into an area covering under 4 square kilometres on one day alone (August 18).
When cut off by the sea, the citadel looks to be afloat but that breathtaking spectacle was lost for over a century after a road linking the island to the mainland was built on a raised dyke in the 1870s.
The silt that built up around the road held back the tide, preventing the island from being cut off.
Between 2005-2015, around 230 million euros was spent on returning the site to the sea, including flushing out excessive sand and silt and replacing the road with a wooden footbridge.
The investment paid off.
Mont Saint-Michel is now surrounded by water between 50 and 90 times a year.
The tides in the bay of Mont Saint-Michel are among the highest in the world and create shifting sands that are notoriously tricky to navigate.
In 2022, tightrope walker Nathan Paulin trialled a new approach when he walked 2,200 metres along a wire suspended 114 metres above the bay, breaking the record for longest tightrope walk.
An inseparable part of Mont Saint-Michel lore is La Mere Poulard (Mother Poulard) the inn founded by Anne Boutiaut, who devised a huge popular omelette soufflee that is still part and parcel of the tourist experience over a century later.
Ernest Hemingway, Coco Chanel, Margaret Thatcher and Leon Trotsky are just some of the characters to have enjoyed its hospitality.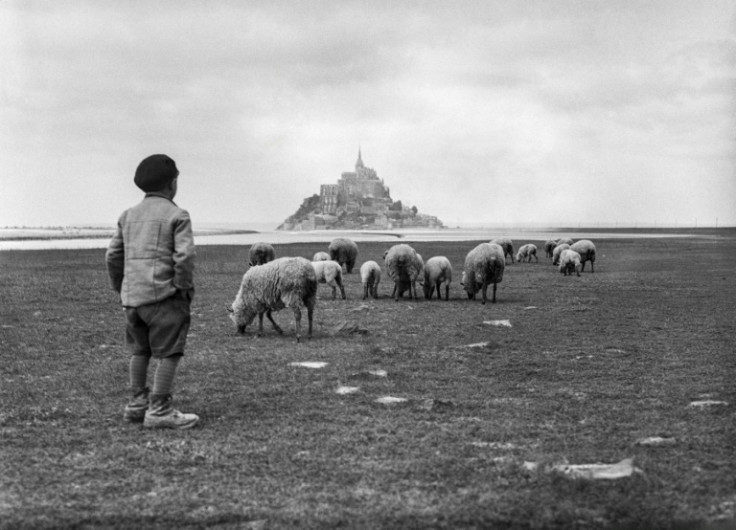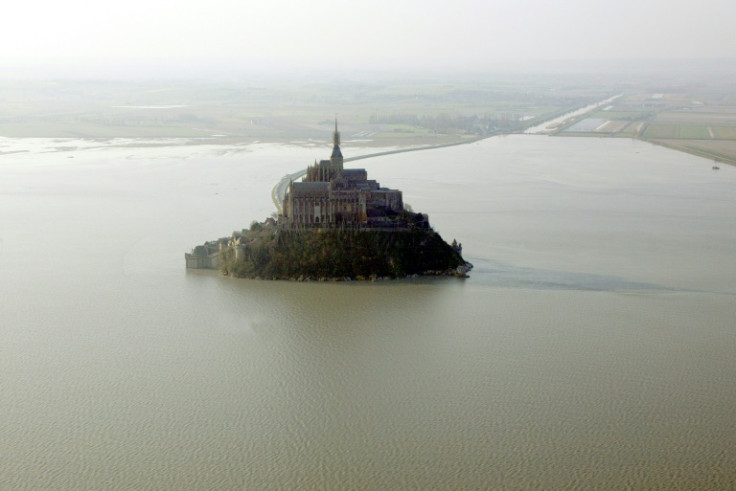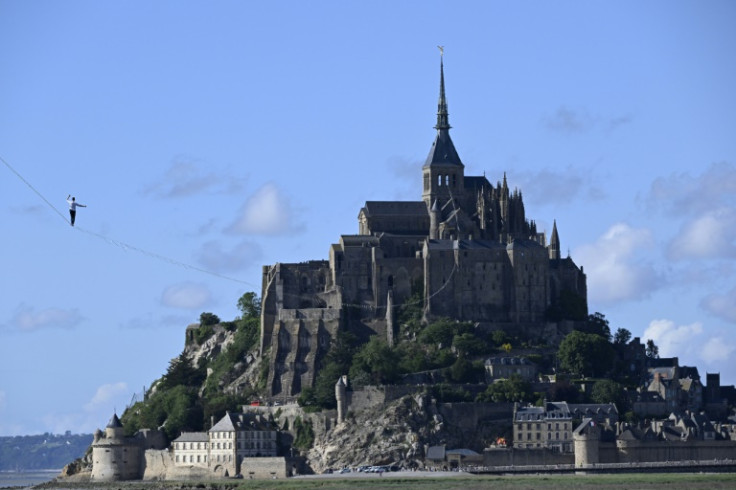 © Copyright AFP 2023. All rights reserved.