Sports Blackout Rule Senate Hearing Update: Senators Look At Professional Leagues' Ability To Block Game Broadcasts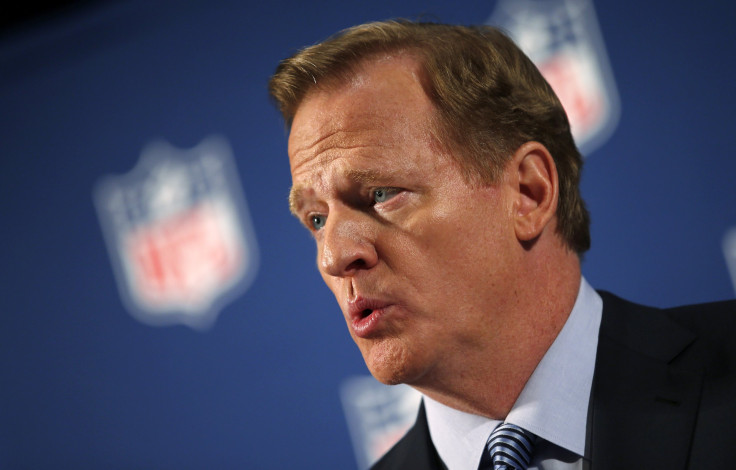 The U.S. Senate may be putting an end to professional sports leagues' ability to block local broadcasts of games when tickets to the arena aren't sold out. The Senate Judiciary Committee is scheduled Thursday to look into the practice, holding a hearing on a bill to eliminate what's known as the sports blackout rule.
Blackouts have long been used by the big four sports, particularly the National Football League, as a tool to ensure fans continue to attend games in person, in an era of high-definition TVs and professional-quality home entertainment systems. The Federal Communications Commission repealed the NFL's blackout rule, which has been around since 1961 and is considered the strictest among professional sports, in September. That regulation made it mandatory for home games not to be shown on TV stations that broadcast within a 75-mile radius of the stadium if non-premium tickets weren't sold out 72 hours before kickoff. Now, it appears Congress will take aim at the leagues' right to black out games on their own.
The bill was proposed by Democratic Sen. Richard Blumenthal of Connecticut, who will oversee the morning committee meeting scheduled to start at 10:15 a.m. EST, and Sen. John McCain of Arizona. "League policies, federal rules and disputes between companies have made it unreasonably difficult for fans to watch their teams play," Blumenthal said in a statement on his Senate website in 2012. "Given the investment that fans make in their teams by purchasing tickets and merchandise and through public financing of stadiums, I believe any blackout is unfair."
The Senate committee will also look into other professional sports issues, including the NFL's antitrust status. The full title of the session is "Are Sports Blackouts and Antitrust Exemptions Harming Fans, Consumers, and the Games Themselves?" and is attached to a bill known as the Fans Act, proposed by Rep. Brian Higgins of New York. That bill would remove antitrust exemptions for the NFL as well as Major League Baseball, the National Basketball Association and the National Hockey League if they did not prohibit blackouts in their contracts with providers.
Sens. Blumenthal and McCain had previously urged NFL Commissioner Roger Goodell to voluntarily roll back the policy and co-authored legislation last year that would condition the NFL's antitrust exemption on it agreeing to end sports blackouts. "If the NFL fails to show leadership to finally end blackouts once and for all," the senators wrote in a letter to Goodell, "Congress will be forced to act."
© Copyright IBTimes 2023. All rights reserved.