Spy Cam Found Inside Airbnb Flat: How To Spot Hidden Surveillance Devices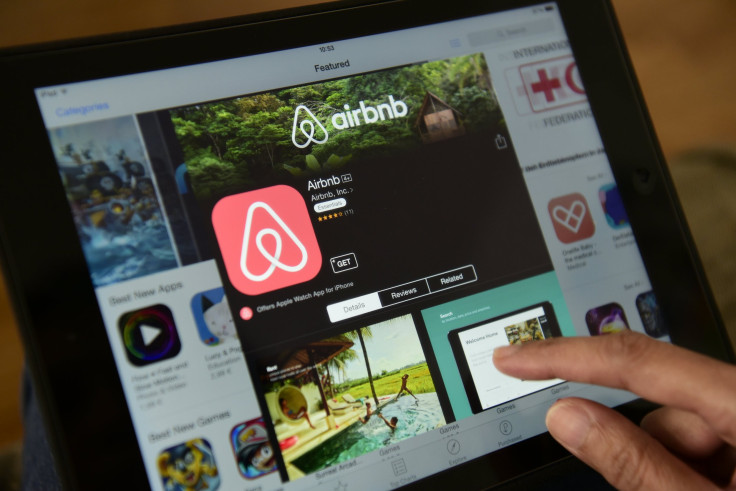 A British couple, staying at an Airbnb flat in Canada last week, was shocked to discover a hidden camera inside a digital clock placed near their bedside.
Dougie Hamilton told Daily Record he and his girlfriend had just got back from their day of sightseeing when he noticed a digital clock pointed toward their bed. He immediately grew suspicious of the clock because it was connected to a wire, almost "like a phone charger."
"We were only in the place for 20 minutes when I noticed the clock. We'd had a busy day around the city and finally were able to get to the Airbnb and relax. I just happened to be facing this clock and was staring at it for about 10 minutes. There was just something in my head that made me feel a bit uneasy," Hamilton said.
He added while his mind recalled a video he had seen on Facebook about how spy cameras can be hidden inside devices like clocks, he did not want to let himself get paranoid about the tiniest suspicions.
When he finally gave in to his paranoia and decided to take a closer look, Hamilton's worst fears were confirmed.
"I took the charger out of it and saw there was a lithium battery in the back. At this point, I slid the front facing off the clock and could see there actually was a camera," he said.
Without wasting any time, Hamilton lodged a complaint with Airbnb, who in turn, got the investigators involved.
"Airbnb passed it on to their security team. They told us to pick one of three luxury hotels close by and said we could leave the Airbnb and get a full refund. They said they would be canceling upcoming reservations for the owner's properties," he said.
Since the camera was positioned in such a way that it had a perfect view of the bedroom and the living area, Hamilton said it might have been put up to secretly record the intimate moments of the guests who stayed there.
"We didn't know if the owner had been watching. It just felt really creepy and we didn't want to stay. We're innocent-minded people but the clock was facing where our bed was and we thought it might be for something more sinister like a sex ring," Hamilton said.
A Toronto police spokesman said: "We received a call last Thursday regarding what appeared to be a video camera in a clock in an apartment. The investigation is continuing."
Despite having a less-than-pleasant experience, Hamilton said he would still avail the services of Airbnb for his future vacations, but he will be more careful. "I'll be giving the room a quick scan when I check in," he said.
Here are some other points, according to Mashable, that might come in handy while staying in an Airbnb flat:
Use your common sense. No one uses alarm clocks anymore since everyone has a smartphone nowadays. So if there is a clock pointing straight at your bed, there is a reason to be suspicious. Also, don't take devices like motion or smoke detectors place right above your bed. Cameras can also be placed in coat racks, inside screws and all kinds of nooks and crannies.
Internet-connected cameras can be fished out by using a free network scanner like Fing. This alerts you to the presence of a wireless camera somewhere in the house. Another dead giveaway for hidden cameras is the infrared light. Just turn off the light and pan your phone camera all around the house to spot that blinking LED light.
© Copyright IBTimes 2023. All rights reserved.