Sri Lanka Bans Burqas: Countries That Prohibit Islamic Face Covering For Women
In the wake of the Easter Sunday bombings that killed over 250 people, Sri Lanka has banned burqas calling it "a security risk and a flag of fundamentalism." The ban goes into effect from Monday.
According to a statement from the president's office Sunday, "President Maithripala Sirisena, under Emergency Regulations, has taken steps to ban from tomorrow (April 29th, 2019), all forms of face covers that may hinder one's identity been ascertained, as a threat to national security and public safety."
"This directive specifies the need for one's face been clearly visible for ascertaining their identify as its main criterion. The President has issued this directive to ensure national security and a peaceful and reconciled society, where no ethnic group or community would be subjected to discomfort," the statement read.
Sri Lanka continues to be on high alert a week after four hotels and three churches were targeted in the series of bombings on Easter Sunday. Despite the Islamic State group claiming responsibility for the attacks, authorities said it was carried out by little-known local Muslim organizations.
Meanwhile, the churches in the country remained closed Sunday forcing Christians to pray in private. The head of Sri Lanka's Roman Catholics, Cardinal Malcolm Ranjith, expressed concern over the official probe into the attack, fearing that it might become a "flop."
"There is a certain amount of suspicion among our people that there will be no more follow-up, only words... If they [the authorities] are sincere, they must have a thorough investigation," he said, Al Jazeera reported.
The country has also banned the National Thowheed Jamath (NTJ) and Jamathei Millathu Ibraheem (JMI), the two groups linked to the bombings, under emergency powers.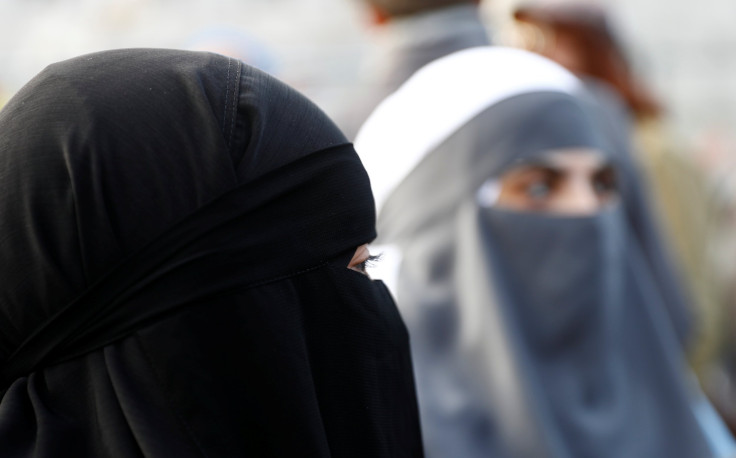 Sri Lanka is not the first country to ban burqas. Here is the list of countries that have banned the garment worn by Muslim women to cover the entire body and face –
Denmark - The Danish Parliament voted to ban Islamic full-face veils and burqas that went into effect Aug. 1, 2018. "Anyone who wears a garment that hides the face in public will be punished with a fine," the legislation said. Though the government argued that faces must be clearly seen in public for safety reasons, the ban led to protests across the country.
The Netherlands – The country introduced a ban on face-covering veils in some public spaces including schools, hospitals, public transport and government buildings in June 2018. The ban, however, did not apply to public streets.
Austria – The ban on face-covering clothing in public spaces in the country came into effect in October 2017. A fine of 150 Euros ($167) is imposed on anyone who covers their face in public.
Bulgaria - Bulgaria imposed a ban on clothes that "partially or completely covers the face" in public spaces including educational institutions and government offices in September 2016. A fine of up to 1,500 Levs ($855) is imposed on people who flout the rules.
France- The parliament voted to ban burqas in public places in 2010 which came into effect in April 2011. Covering faces in public spaces like streets shops and on public transport was illegal and anyone who flouted the rules faced a 150 Euros ($167) fine, ITV News reported.
The other countries that have taken the controversial step include Belgium and the African country of Chad.
© Copyright IBTimes 2023. All rights reserved.