Sri Lanka Made 'Dumb Bets' On China; A Warning To Others: Ex CIA Chief
KEY POINTS
Burns said the Chinese can make a very appealing case for their investments
Beijing has invested billions under China's Belt and Road Initiative in Sri Lanka
China has claimed that its share of the external public debt of Lanka is only 10%
As Sri Lanka faces an unprecedented economic crisis, former CIA chief Bill Burns has stated that Colombo placed "dumb bets" on high-debt Chinese investment, leading to the country's collapse. Highlighting Beijing's role in the disaster, Burns said Sri Lanka's situation should serve as a warning to others.
"The Chinese have a lot of weight to throw around and they can make a very appealing case for their investments," Burns said at the Aspen Security Forum.
He warned that other nations should look at "a place like Sri Lanka today -- heavily indebted to China -- which has made some really dumb bets about their economic future and are suffering pretty catastrophic, both economic and political, consequences as a result."
"That, I think, ought to be an object lesson to a lot of other players -- not just in the Middle East or South Asia, but around the world -- about having your eyes wide open about those kinds of dealings," he was quoted by AFP.
Beijing has made billions in investment under China's Belt and Road Initiative in Sri Lanka. However, Sri Lanka, already facing financial constraints failed to repay the loans, following which Beijing turned them into equity. This resulted in China owning two of Lanka's major ports, including the Hambantota port.
Since the turn of the century, $11.7 billion of Chinese investment has flowed into Sri Lanka to finance roads, power plants, a port, and an international airport, according to Wall Street Journal.
"While it is sensible to borrow money for infrastructural projects that are going to be economically viable, Sri Lanka borrowed from China for infrastructure projects that were white elephants," Gareth Price, a senior research fellow at Chatham House, who leads the London-based policy institute's research on South Asia, was quoted by Asia Financial.
However, China has denied the allegations of "debt-trap diplomacy," stating in an article that appeared in Global Times that China's share of the external public debt of Sri Lanka is only 10%. "Western financial institutions, including the private credit markets, and their ally, Japan, hold the lion's share of the debt," the Chinese state-backed media report added.
It said Sri Lanka's foreign debt in April 2021 was as follows: International capital market borrowing at 47%, Asian Development Bank at 13%, China at 10%, Japan at 10%, World Bank at 9%, India at 2%, and others 95.
"A simple look at the facts that are usually ignored or blacked out shows that China is not what is being portrayed to be. The real culprits, as shown here in this article, are from the same Western countries, in which the "China debt trap" narrative was concocted," the Global Times article added.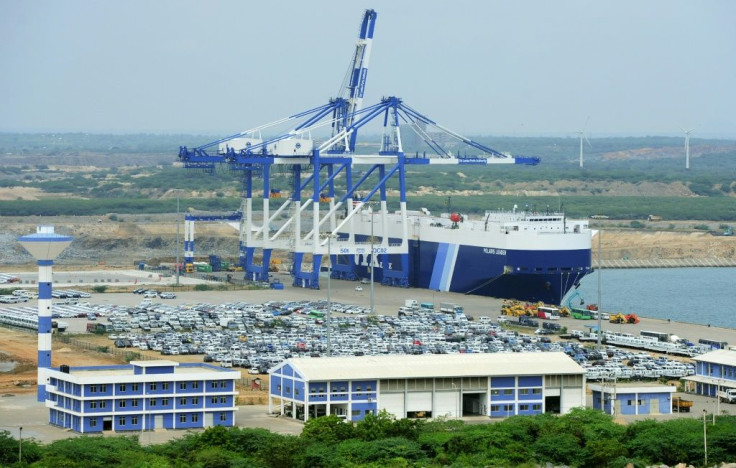 © Copyright IBTimes 2023. All rights reserved.