St Nicholas Day: Interesting Facts About The Patron Saint
St. Nicholas Day is celebrated on Dec. 6 to honor one of the most popular minor saints in the Eastern and Western churches.
St. Nicholas is popularly known as the patron saint of children. Here are some interesting facts about the saint that would like to know as you celebrate his feast day (courtesy: Facts.net)
St. Nicholas was a Christian bishop of Myra in the 4th century. He was born in the ancient Lycian seaport city of Patara, located on the southeastern coast of modern-day Turkey.
St. Nicholas inherited his family's wealth after his parents died in a plague and donated all his wealth to the poor.
He is believed to have saved three girls who were about to be sold into slavery and prostitution. According to theologists, the saint threw purses of gold in the window of the family's house to help the girls who were going to be sold due to poverty.
To remember this rescue, oranges and chocolate coins are gifted as common treats during St. Nicholas Day celebrations.
It is believed that Santa Claus and Britain's Father Christmas are based on the story of this saint and his good deeds.
As part of the tradition, on the eve of St. Nicholas Day, kids put their boots out in front of the door expecting the saint to place money or presents in their shoes.
Although St Nicholas is often associated with children, he is also the patron saint to sailors, unmarried people, merchants, and students. He represents fishermen, the falsely accused, and repentant thieves.
He's also called Nicholas the Wonderworker. St. Nicholas is considered a patron saint for the wrongly accused as it is believed that he has interceded and prevented the execution of 3 innocent men who were sentenced to death by a corrupt judge.
St.Nicholas died at the age of 73 and was buried in Myra.
The feast of St. Nicholas is celebrated with different traditions in different parts of the world. In Germany, boys dress up as bishops and beg alms for the poor, while in Ukraine and Poland, children look forward to receiving gifts from St. Nicholas who puts them under their pillows. In the Netherlands, children leave clogs with hay and carrots to feed Saint Nicholas' horse.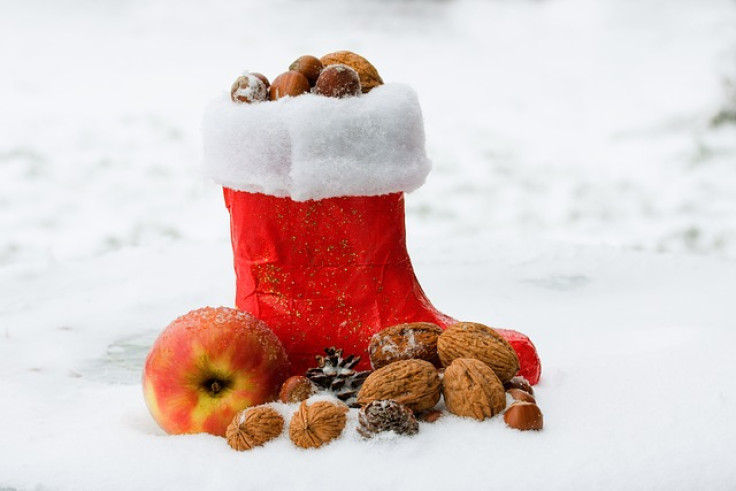 © Copyright IBTimes 2023. All rights reserved.