Stan Van Gundy Expected To Fully Maximize Zion Williamson Next Season
KEY POINTS
Stan Van Gundy vows to help Zion Williamson reach his potential
Van Gundy believes that the best is yet to come for Williamson
Van Gundy is looking forward to what it is like to coach Williamson
New Orleans Pelicans head coach Stan Van Gundy has a tall order in front of him as he bears the responsibility of maximizing the potential of Zion Williamson on his shoulders.
Van Gundy admitted that he has hands full in overseeing the development of last year's number one first overall draft pick.
"I think you have a vision what [Williamson] is, which is a multi-talented guy," he told reporters Tuesday, per ESPN. "He is an unbelievable playmaker for a guy at his size. He's a guy who can take the ball off the glass and lead the break and make plays. He can make passes off the dribble. He can finish over bigger people inside."
"He's a multi-talented guy. I don't look at him in any way as far as is he a four or a five. I'm not sure those labels matter when it comes to him," Van Gundy continued.
In Williamson's rookie year, he averaged 22.5 points, 6.2 rebounds while shooting 58.3% from the field. While he only suited up for the Pelicans in 24 games, Van Gundy believes that the former Duke standout has yet to show his true shades of on-court brilliance.
"What everybody notices is the big body and the great leaping ability, but he's also got an incredible first step offensively and plays the game very unselfishly," he said in an interview with Bleacher Report.
"He makes quick decisions [and] the ball leaves his hand quickly, so other guys can enjoy playing with him. He's not a ball-stopper."
With Williamson's flexibility to play multiple positions, Van Gundy is excited to know more about what his new star player can bring to the table.
"I think it's more what positions we want to put him in and who is best around him and things like that. It's not limiting him to a position," he stated.
"I think we'll get to a starting point of that at the start of the season and my guess is as time goes on, I'm going to find out that he can do even more than I think he can do and things will evolve from there."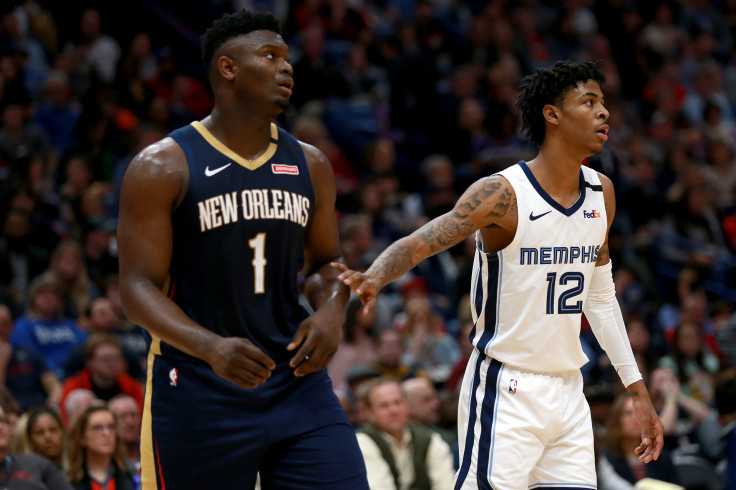 © Copyright IBTimes 2023. All rights reserved.