Starbucks To Build 2,500 More Stores In China Over Five Years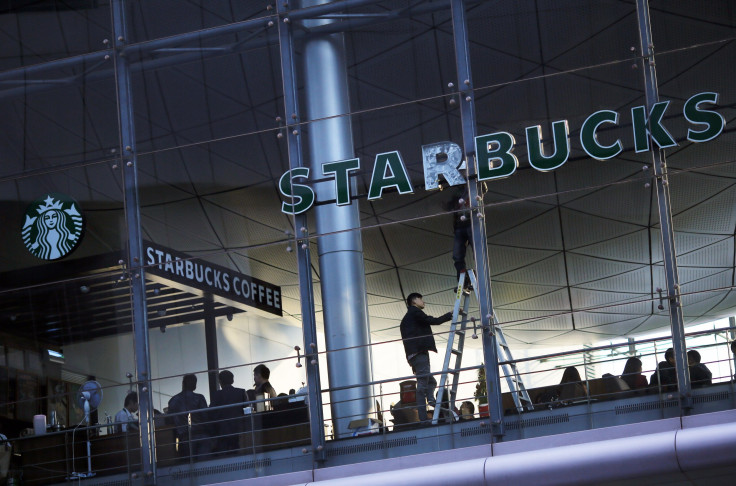 Starbucks intends to open 2,500 new stores in China over the next five years, waving off concerns that a broad economic slowdown in the world's second-largest economy will inhibit growth of new and established businesses there.
Starbucks CEO Howard Schultz told the Wall Street Journal on Tuesday that he remains confident in the iconic coffee chain's opportunities in China and wants to launch 500 new stores there per year for the next five years. Starbucks currently operates 1,900 stores in 99 Chinese cities after opening its first store there in 1999, in Beijing.
Unlike other executives at retailers, service providers and consumer brands, Schultz said he has not witnessed a slowdown in China's appetite for new tastes and products. Car sales in China grew at a slower rate in 2015 than in previous years on their way to reaching an all-time high. In December, the service industry recorded its lowest rate of expansion since July of 2014.
"We have confidence in the future of the Chinese economy, despite all the rhetoric, noise and issues," Schultz told the Journal on a trip to China. "People are looking for reasons not to believe. I'm on the ground and I see firsthand. I am bullish."
The Seattle-based company's stock has risen by about 30 percent over the past year. Starbucks' latest annual report said same-store sales in China and Asia grew by 9 percent from 2014, which is faster than the rate of growth in American or Europe, the Middle East and Africa. However, the company's same-store sales growth in China slowed to 6 percent in the latest quarter, a drop from an increase of 11 and 12 percent recorded in the previous two quarters, respectively.
Schultz said he hopes China will someday be the company's largest market. Traffic to Chinese stores rose 8 percent for the year. The new stores and the chain's expanded corporate operations would generate 10,000 new jobs in China each year through 2019, reports CNBC. Globally, the company said in October it plans to open 1,800 new stores in its 2016 fiscal year which runs from October 2015 to October 2016.
© Copyright IBTimes 2023. All rights reserved.