State Of The Climate: Annual Report Lists Toppled Records, Continuing Trends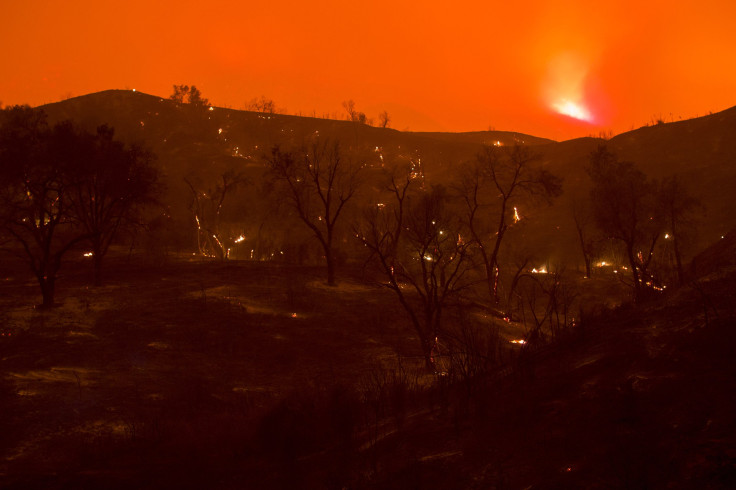 An annual international climate report about 2015, released Tuesday, said that "owing to the combination of El Niño and a long-term upward trend, Earth observed record warmth for the second consecutive year." According to most estimates, 2014 was the warmest year on record, the report says, and 2015 surpassed that by 0.1 degrees Celsius (Fahrenheit), becoming 1.0 degrees Celsius warmer than preindustrial times.
The report, titled "State of the Climate in 2015," lists many other significant climate indicators that reached or breached record levels during last year. For example, the Mauna Loa Observatory in Hawaii recorded carbon dioxide (CO2) concentration at over 400 ppm (parts per million), "a milestone never before surpassed in the MLO record or in measurements of air trapped in ice cores for up to 800,000 years." The CO2 increase of 3.1 ppm recorded at MLO "during 2015 was the largest annual increase observed in the 56-year record."
Methane, second only to CO2 in its greenhouse effect on Earth, also saw the largest increase in average surface measurement since 1997-98. And while there has been a decline in ozone-depleting substances, "the 2015 Antarctic ozone hole was near-record in terms of size and persistence."
2015 was also the 36th consecutive year in which alpine glaciers continued to retreat and lose mass. Global landmass saw drier-than-average conditions, with soil moisture below average the entire year and groundwater table lower than any time in the record, which has been kept since 2002. Warm days saw their highest frequency during the year, which also recorded the lowest frequency of cool days.
The report categorically stated that a lot of climate indicators in 2015 were affected by El Niño, saying: "one of the strongest El Niño events since at least 1950 developed in spring 2015 and continued to evolve through the year. The phenomenon was far reaching, impacting many regions across the globe and affecting most aspects of the climate system."
Authored by hundreds of scientists from around the world, the yearly planetary health check is compiled by the Center for Weather and Climate at the National Centers for Environmental Information, National Oceanic and Atmospheric Administration and is published as a supplement to the Bulletin of the American Meteorological Society.
One of the 456 co-authors of this year's report — they came from a total of 62 countries — summarized the report in a haiku:
"El Niño waxes,
warm waters shoal, flow eastward,
Earth's fever rises."
© Copyright IBTimes 2022. All rights reserved.
FOLLOW MORE IBT NEWS ON THE BELOW CHANNELS