States Reconsider Abstinence-Only Sex Ed Programs As Obama, Congress Battle Over Teen Pregnancy Prevention Funding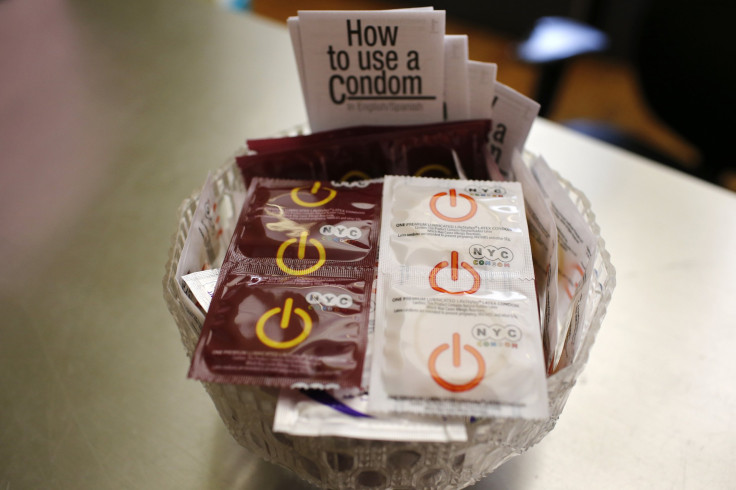 With President Barack Obama and the GOP-led Congress preparing to battle over funding for abstinence-only sexual health programs, states are making moves of their own to shape the way children learn about sex. At least 18 sex education bills are moving through state legislatures this year. Some push curriculum that encourages students to wait until marriage, others promote contraceptives and a few mandate that schools must teach both. Experts say these efforts, combined with certain requests in Obama's proposed 2016 budget, could indicate the United States is finally shifting away from abstinence-only programs.
Twenty-two states and Washington, D.C., have adopted laws that require sex ed in public schools, according to the National Conference of State Legislatures, but the way they teach it varies. Schools generally choose between evidence-based comprehensive programs that rely on medically accurate information about relationships and contraception, or abstinence-only programs that focus on convincing students to avoid sexual intercourse until they're older. Both methods are controversial.
A 2007 study authorized by Congress found that abstinence-only education has no impact on keeping teens from having sex. States with no-sex-until-marriage programs have significantly higher teen pregnancy rates than ones with comprehensive curriculum, according to a 2011 study out of the University of Georgia.
Abstinence is clearly the only foolproof only way to prevent pregnancy, said Dayna Henry, an assistant professor in kinesiology and health education at Southern Illinois University in Edwardsville. But programs that don't teach teens anything else are misguided, she said. Students who go through abstinence programs have sex anyway, Henry said, but "they don't have the information and the skills that they need to protect themselves."
Abstinence-only programs often come under fire for spreading misinformation. University at Albany sexuality counselor Carol Stenger, who takes anonymous questions from college students every week, frequently answers inquiries about topics like "basic plumbing," the chances of getting pregnant via oral sex and the point of condoms.
Hawaii, Arizona and Texas are currently considering broadening their sex ed standards to include lessons that stress kids should wait to have sex but also teach them how to do it safely. A Missouri bill would require students be taught stress management skills and critical thinking as part of sex ed, and New Jersey might add discussions about rape in grades 7 through 12. A New York bill looks at creating a grant program limited to people who teach sex without infusing religion.
"The State has a responsibility to bring this instruction into the classroom to keep our youth healthy and safe and give them the tools they need to make healthy lifestyle choices," wrote New York Sen. Velmanette Montgomery in a similar 2013 bill.
The federal government's history with sex ed is complicated. The 2010 Affordable Care Act funded an Abstinence Education Program that gave states roughly $37 million in grants in 2013 alone. When Congress passed its budget bill in December, it freed up another $12 million in the Title V Abstinence Education program.
However, authorization for Title V ends at the end of this fiscal year, according to the New York-based Sexuality Information and Education Council of the United States, and Obama did not request further funds in his 2016 budget proposal unveiled this week. For the third year in a row, he eliminated $5 million in federal grants for abstinence-only initiatives. The proposal also includes a $4 million increase in funding for the Teen Pregnancy Prevention Initiative, for a total of $105 million, and a $6 million increase for the Division of Adolescent and School Health, for a total of $37 million.
"They say maybe if we all just preach abstinence that women won't get pregnant," Sen. Patty Murray, D-Wash., told the Huffington Post in December. "But we know the history on that. We know obviously abstinence is important to talk about, but if that's the only focus we have, we're going to go backwards in terms of unintended pregnancy."
Obama's policies indicate that the federal government sees lessons on abstinence and safe sex as complementary, not contradictory, said Bill Albert, chief program officer of the National Campaign to Prevent Teen and Unplanned Pregnancy in Washington, D.C. "If you're talking to kids about contraception, you can also talk to them about the value of delaying sex," Albert said. "Different kids in different communities in different states get different things."
American teen pregnancy rates are at an all-time low, and 2010 saw the smallest number of teen moms since 1946. But the U.S. can't stop now with reevaluating its sex education strategies, Albert said.
"Progress can and has been made on a real challenging social issue, but now is not the time to hang up the 'mission accomplished' banner," Albert said.
© Copyright IBTimes 2022. All rights reserved.
FOLLOW MORE IBT NEWS ON THE BELOW CHANNELS