Stephen Curry Believes Donald Trump's LeBron James Tweet Based On 'Longstanding Racism'
Even though they battled in their fourth consecutive NBA Finals in June, Stephen Curry and LeBron James will always have each other's back when it comes to President Donald Trump.
After opening the I Promise school, geared toward educating and giving opportunities to at-risk children in his hometown Akron, Ohio, James took part in an interview with CNN's Don Lemon last week. Having spoken out against him in the past, James claimed Trump was using sports to divide people.
"What I've noticed over the past few months (is) he's kinda used sports to kinda divide us, and that's something that I can't relate to," James said.
Trump would respond a few days later, as he insulted the intelligence of both Lemon and James, before revealing that he preferred Michael Jordan, pitting two of the best basketball players against each other, as has been the case in the debate for who the greatest player of all time was.
Many in the basketball community promptly showed their support to James in the aftermath of Trump's tweet, with Curry being one of them.
Curry is no stranger to criticism from the president. He and the Warriors notably saw their invitation to the White House rescinded by Trump last year after their win in the NBA Finals, which led to James defending his fellow Akron native.
And in this latest case, the Warriors star believes Trump's tweet is rooted in racism.
"Frustration," Curry said regarding Trump's tweet, according to Mercury News. "That rhetoric is all based in some longstanding racism in terms of black men with a voice in power. Unfortunately, that's being revealed more and more as the days go on."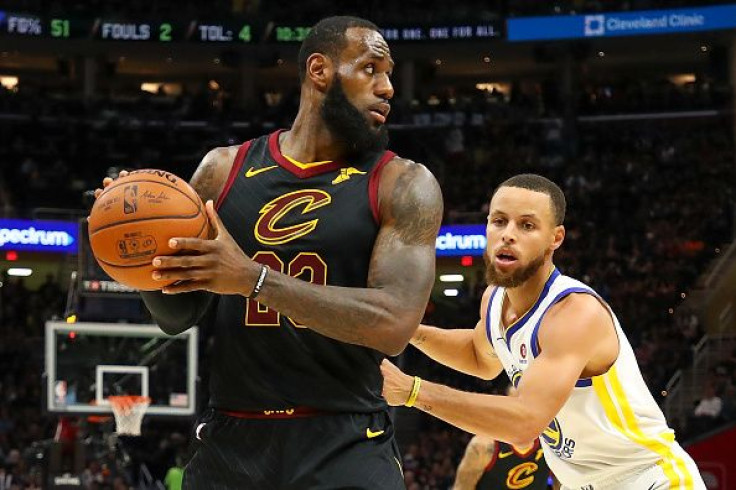 Regardless of Trump's tweet, James has been lauded by many for his contributions to his community with the I Promise school and it clearly inspired Curry, who a couple of days later along with his wife Ayesha, opened the Stephen and Ayesha Curry Family Foundation Education Lab at Bushrod Recreation Center in Oakland, California.
"It's all about staying focused on the work that everybody is doing," Curry explained. "Speaking for people who can't speak for themselves and not getting caught up in people trying to divide us."
When it comes to basketball, Curry is excited for the James-led Los Angeles Lakers era and believes it will lead to a heated rivalry between the California franchises.
The 30-year-old won his third championship with the Warriors earlier this summer, the same number of times as James, but had plenty of respect for the Lakers star's career as he continues to play at the highest level despite entering his 16th season in October.
"He was a champion before I was, you want to try to chase what he's doing. Now we've won three [championships], and it's pretty dope. But in terms of him pushing the envelope, in terms of his career, it's always a standard that's highly respected," Curry added.
© Copyright IBTimes 2022. All rights reserved.
FOLLOW MORE IBT NEWS ON THE BELOW CHANNELS