Stephen Hawking Slams Donald Trump, Calls Him A 'Demagogue' Appealing To The 'Lowest Common Denominator'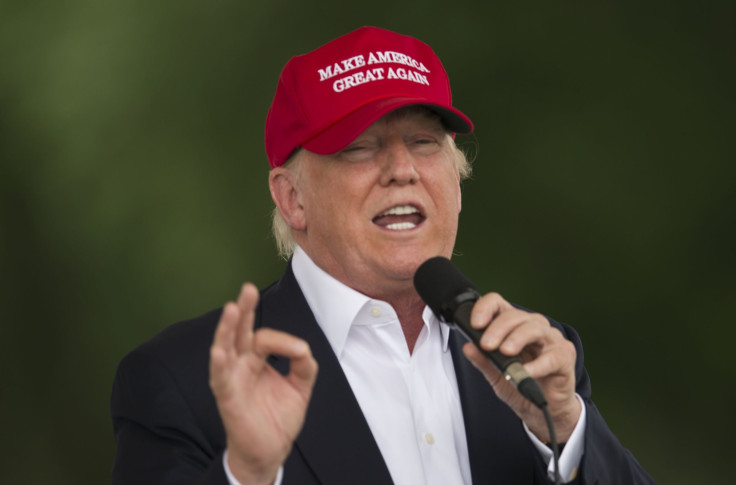 British cosmologist Stephen Hawking has spent his entire life pondering upon the mysteries of the universe, seeking to expand humanity's understanding about space and time. However, there is one thing that even Hawking finds hard to explain — Donald Trump's popularity.
In comments made during ITV's "Good Morning Britain" show, which was aired early Tuesday, Hawking was asked if he can, with his knowledge of the cosmos, explain Trump's popularity.
"I can't," Hawking, probably the most famous living scientist, said. "He's a demagogue who seems to appeal to the lowest common denominator."
The presumptive Republican nominee is infamous for his marked disdain for science on a raft of issues, especially on matters related to climate change and vaccination. Recently, in comments made during an event in the San Joaquin Valley in California — a region reeling under severe drought — Trump denied that the state was actually suffering from a drought.
"There is no drought. They turn the water out into the ocean," Trump said, blaming the state's environmental policies for the dry spell.
As of yet, Trump, who isn't exactly known for handling criticism well, has not responded to Hawking's comments.
During the interview, Hawking also touched upon the issue of the looming EU referendum in Britain. The cosmologist, who has previously said that the U.K.'s exit from the European Union would spell "disaster" for science and universities in the country, said: "Gone are the days we could stand on our own, against the world. We need to be part of a larger group of nations, both for our security, and our trade."
"There are two obvious reasons why we should stay in. The first is that it promotes the mobility of people. Students can come here from EU countries to study, and our students can go to other EU universities. More importantly, at the level of research, the exchange of people enables skills to transfer more quickly, and brings new people with different ideas, derived from their different backgrounds," Hawking added.
British citizens are due to vote on June 23 on whether to remain in the 28-member bloc. Although opinion polls have consistently shown that the pro-EU campaign is slightly ahead, in recent months, its lead over the "vote leave" campaign has narrowed.
© Copyright IBTimes 2023. All rights reserved.
FOLLOW MORE IBT NEWS ON THE BELOW CHANNELS