Steve Cohen Mets Deal: Will NY Mayor De Blasio Flush Sale To Billionaire Down The Toilet?
KEY POINTS
Blasio allegedly called an MLB commissioner to voice his opposition to the Mets deal
Sources claim Blasio pushed city lawyers to use a Citi Field lease clause against Cohen
Steve Cohen's hedge fund business was charged with fraud in 2013
New York City Mayor Bill de Blasio has allegedly told Major League Baseball commissioner Rob Manfred of his plans to block the sale of the Mets to a hedge fund billionaire.
De Blasio had allegedly called the MLB commissioner in early October, where he voiced his opposition to the idea that Steve Cohen will own a local team. During the call, the mayor said he would do "everything he can" to prevent the deal, the New York Post reported.
The Post also revealed that multiple sources with knowledge of the situation confirmed the report. According to the sources, de Blasio had been pushing city lawyers to use a clause in the Citi Field lease to stop the sale.
The lease included provisions that prevent transactions with individuals or entities that have been convicted of a felony. In 2013, S.A.C. Capital Advisors, Cohen's former hedge fund, pleaded guilty to securities and wire fraud. His hedge fund also paid more than $1.8 billion in fines.
Cohen, who was then 64, reached a deal with the S.E.C. that banned him from investing in properties and managing outside money, Business Insider reported. While the civil agreement does not make Cohen guilty of fraud, the provision could give de Blasio a way to block the sale.
City Hall spokesman Bill Neidhardt dismissed the claims. In a tweet, Neidhardt confirmed that de Blasio and Manfred had spoken on the phone, but called the "rest of the story" false. He also said the mayor had been doing "due diligence" by examining the lease of valuable city-owned property.
"The Mayor did call Commissioner Manfred, but the rest of this isn't true," the tweet read. "The N.Y.C. Law Dept is doing their due diligence of examining a new lease on incredibly valuable city-owned land. That's what the call was about."
MLB owners Fred Wilpon, Jeff Wilpon, and Saul Katz are expected to vote on their deal with Cohen on Friday. The hedge fund billionaire needs at least 22 out of 29 votes to take over the Mets. As of Tuesday, two owners were unsure while one is expected to vote "no," the N.Y. Daily News reported.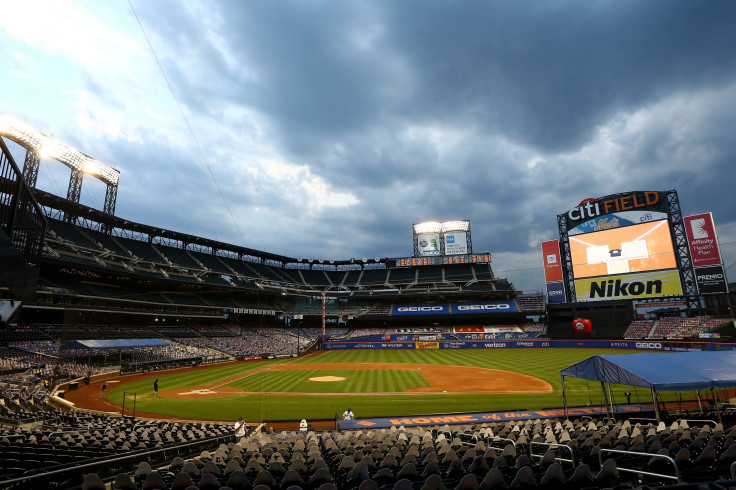 © Copyright IBTimes 2023. All rights reserved.