Steve Francis Chain Robbery Caught On Video At Houston Rap Show; Fans React On Twitter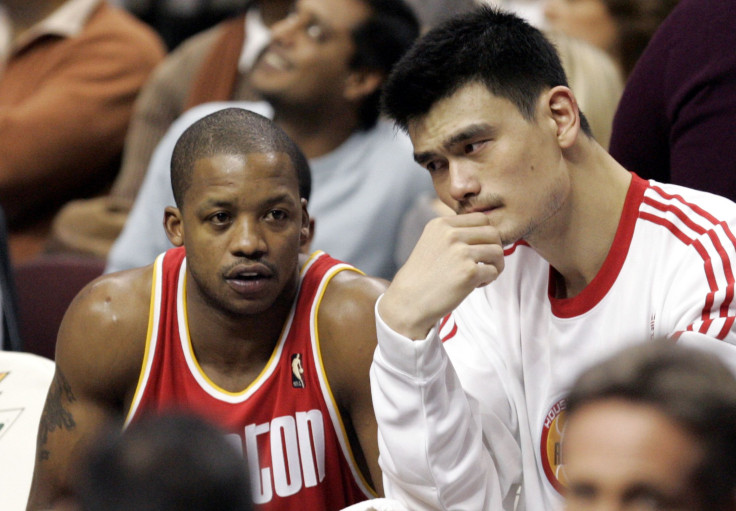 Former NBA star Steve Francis was robbed of a chain during the weekend while onstage at a Houston nightclub rap show. An unidentified male grabbed Francis' chain from behind, dragged the 38-year-old man to the ground, and then stole the jewelry in an encounter that was caught on video.
The chain-snatching occurred during a performance by the Sauce Twinz, a Houston rap group, TMZ Sports reported. A shoving match involving several individuals who congregated onstage escalated when the man attacked Francis. Footage revealed the robber stomped on Francis before he fled the scene with the necklace.
Houston Police were not contacted about the robbery, sources familiar with the situation told TMZ Sports. Neither Francis nor his representatives have commented on the chain robbery. Sauce Diddy, identified as the Sauce Twinz's manager, said the group intends to help Francis recover his property.
"Steve is good people. … He's going to get his chain back. I'm going to make sure of it. One way or another," Sauce Diddy said. He added Francis "must have been drunk" when he was robbed, and he was asked at one point to leave the stage.
Francis' post-career nightclub antics have received continuous attention from both the media and basketball fans. In one incident, fellow former NBA player Stephen Jackson was caught on video choking Francis after the two had an argument at a Houston nightclub. Jackson later explained the incident during an appearance on ESPN's "Highly Questionable," saying he choked Francis after the latter "said something crazy." Many of Francis' fans took to Twitter Tuesday to express concern for his well-being.
A former three-time NBA All-Star, Francis last played in the league in 2008 as a member of the Houston Rockets. He averaged 18.1 points, 5.6 rebounds, six assists and 1.5 steals per game during his nine NBA seasons.
© Copyright IBTimes 2023. All rights reserved.