Stifling Drug Competition: UK Fines GlaxoSmithKline (GSK) $54M For Delaying Generic Pharmaceuticals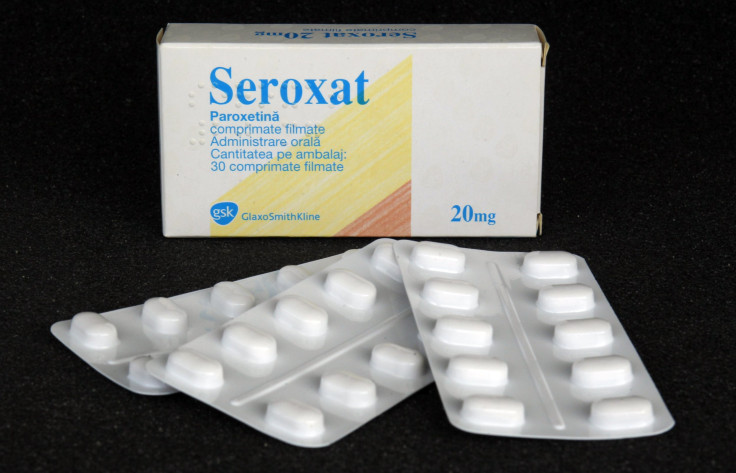 If other companies want to sell a product that competes with yours, what do you do? For pharmaceutical behemoth GlaxoSmithKline, the answer in the early 2000s was, pay them. Now, more than a decade later, that decision has returned to haunt the company.
A British watchdog, the Competitions and Markets Authority, has fined GSK $54 million for making deals worth more than 50 million pounds ($72 million) with generic drug companies more than a decade ago to delay their introductions of generic versions of GSK's hit antidepressant Seroxat, the authority announced Friday. It also fined the other companies lesser amounts.
"These 'pay-for-delay' agreements deferred the competition that the threat of independent generic entry could offer, and potentially deprived the National Health Service of the significant price falls that generally result from generic competition," the CMA said in a statement.
The actual deals took place from 2001 to 2004 over Seroxat, GSK's branded version of paroxetine, for which it held a patent that was set to expire in 2004. The London-based company held a patent for Seroxat, which raked in more than 1.5 billion pounds in global sales for GSK in 2000. In 2001, the U.K.'s National Health Service alone spent more than 100 million pounds on the drug.
In 2001, several other pharmaceutical companies, including Generics (UK) Ltd. and Alpharma Ltd. were aiming to enter the market with generic versions of paroxetine. GSK started litigation proceedings on the grounds that those products infringed on its patents, but before the case went to trial, the two generics companies instead came to agreements with GSK to delay the introduction of their generics.
GlaxoSmithKline Stock Price (Adjusted Close) | FindTheData
The CMA determined those agreements not only infringed on a ban on anti-competitive agreements in U.K. law but also violated a prohibition on abuse of a dominant position. It fined all of the companies involved, or their parent companies, a total of 44.99 million pounds ($65.14 million).
GlaxoSmithKline has disputed the ruling.
"GSK and the generics companies entered into these agreements at the time in order to settle costly, complex and uncertain patent disputes," a spokesperson for the company told the Wall Street Journal. "The agreements allowed the generics companies to enter the market early with a paroxetine product and ultimately enabled a saving of over 15 million pounds to the NHS."
The investigation into GSK's deals began in April 2013, launched by the U.K.'s Office of Fair Trading at a time when authorities elsewhere in the world were investigating similar strategies deployed by other major drug manufacturers.
In July 2014, the European Union's antitrust regulator fined Servier, a French drugmaker, and five generic drug companies $583 million for such agreements after a five-year investigation. The previous year, the regulator had fined Danish drugmaker H. Lundbeck A/S $125.6 million for deploying the same strategy, and the drugmakers Johnson & Johnson and Novartis A/G $22.4 million for cutting deals with generic drug companies in the Netherlands.
In January 2013, the U.S. Federal Trade Commission found that the number of so-called pay-for-delay deals between branded drug companies and generic ones had risen from 28 in 2011 to 40 in 2012. These deals cost American taxpayers $3.5 billion annually, it said, adding legislation curbing such agreements could reduce the federal deficit by $5 billion over the coming decade.
© Copyright IBTimes 2023. All rights reserved.