Stock Futures Edge up as Euro Leaders Meet, Alcoa Eyed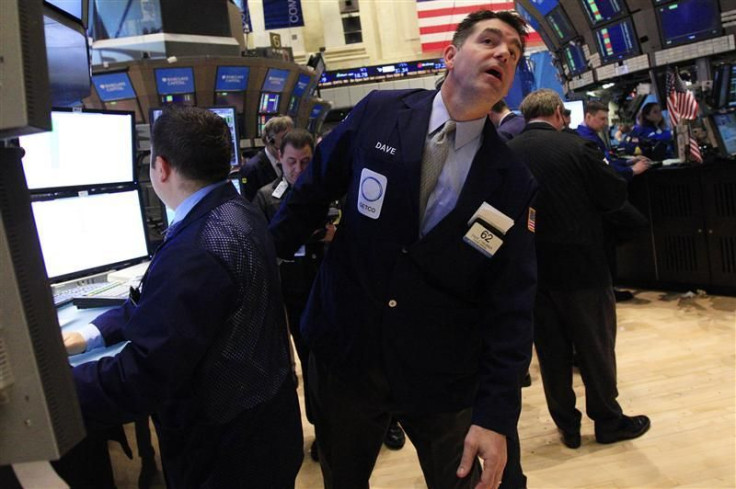 (REUTERS) -- Stock index futures edged higher on Monday as investors focused on a European meeting intended to find ways to boost the region's economies and tackle a debt crisis and prepared for the start of U.S. corporate earnings.
German and French leaders were meeting to discuss ways to boost growth in Eurozone states struggling with a debt crisis and rising unemployment and to finalize a deal to increase fiscal coordination within the currency union.
It's been difficult for U.S. investors to break from the European story despite good fundamentals here, so I think the meeting will still impact the market, whatever it is they agree to, said Rick Meckler, president of investment firm LibertyView Capital Management in New York.
The unofficial start of earnings season kicks off when Alcoa Inc , the largest U.S. producer of aluminum, reports after the bell.
S&P 500 fourth-quarter earnings were expected to rise 7.8 percent from a year ago, according to a Thomson Reuters forecast, down from a July 1 outlook for growth of 17.6 percent.
Beating expectations will not be as simple as it was some quarters ago, Meckler said, adding he expects sector bellwethers to perform well and give momentum to the market in the weeks ahead.
S&P 500 futures were up 2.2 points and above fair value, a formula that evaluates pricing by taking into account interest rates, dividends and time to expiration of the contract. Dow Jones industrial average futures gained 21 points, and Nasdaq 100 futures added 7.25 points.
Bristol-Myers Squibb Co agreed to acquire Inhibitex Inc for about $2.5 billion to gain access to its promising hepatitis C treatment. Inhibitex shares jumped 150 percent to $24.65 in premarket trading.
The U.S. Federal Reserve is pushing government officials to use more stimulus to revive the battered housing market after exhausting its own tools.
U.S. auto sales this year are expected to grow 4 percent to 9 percent, the third consecutive annual gain, analysts and executives said at the Detroit auto show.
General Motors Co and its joint ventures sold 2.55 million vehicles in China in 2011, up 8.3 percent from a year earlier, the U.S. automaker said on Monday.
U.S. indexes closed mixed on Friday on worries about higher bond yields in Italy and Spain but were up for the first week of the year.
(Reporting by Rodrigo Campos; editing by Jeffrey Benkoe)
© Copyright Thomson Reuters 2023. All rights reserved.