Stocks Get A Boost From Amazon Earnings, Steady Bond Yields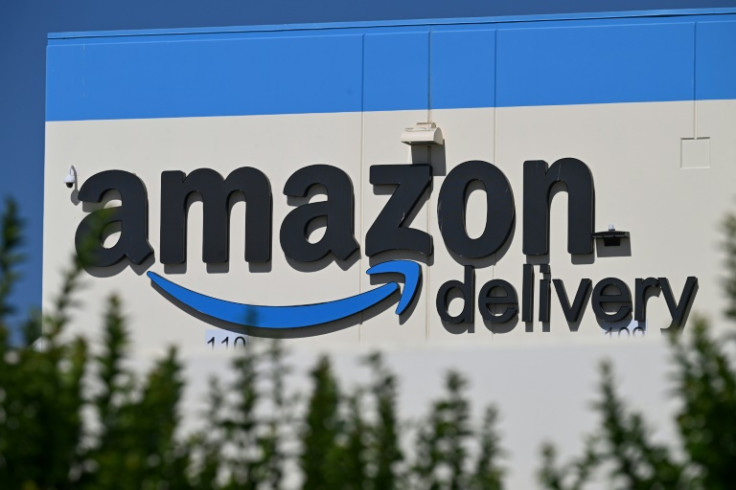 U.S. equity futures rose overnight on solid earnings from Amazon and steady Treasury bond yields, ending the sell-off that followed Fitch's U.S. credit rate downgrade.
At 2:30 a.m., S&P futures were up 0.46%, Dow futures up 0.25% and Nasdaq futures up 0.68%.
After the close of the regular trade session on Wednesday, Amazon reported a second-quarter net income of $6.7 billion or 65 cents per share on $134.4 billion in revenues.
Both net income and revenue beat analyst estimates, thanks to a sharp rise in advertising revenue and solid gains in its AWS cloud computing business.
"It was another strong quarter of progress for Amazon," said Amazon CEO Andy Jassy, commenting on the company's solid financial performance. "We continued lowering our cost to serve in our fulfillment network while also providing Prime customers with the fastest delivery speeds we've ever recorded. Our AWS growth stabilized as customers started shifting from cost optimization to new workload deployment, and AWS has continued to add to its meaningful leadership position in the cloud."
Jassy credited the progress in this area to "a slew of generative AI releases that make it much easier and more cost-effective for companies to train and run models (Trainium and Inferentia chips), customize Large Language Models to build generative AI applications and agents (Bedrock) and write code much more efficiently with CodeWhisperer."
Then there's the strong demand for the company's innovative advertising services for brands, "including the ramp up for Thursday Night Football with the ability for advertisers to tailor their spots by audience and create interactive experiences for consumers. We remain excited about what lies ahead for customers and the company."
Gains in U.S. equity futures were cushioned by steady bond yields, with the 10-year U.S. Treasury bond trading with a yield of 4.18%, roughly where it traded on the regular trading session on Wednesday.
U.S. Treasuries have been rising since the beginning of the week, crossing the psychological threshold of 4%, following Fitch's surprise downgrade of the U.S. credit rating.
Rising Treasury bond yields are a headwind for equities, making future earnings less valuable. Thus, the sell-off in equities following the U.S. credit rating downgrade news.
But most of the experts reached by International Business Times don't think that Fitch's move will change the game on Wall Street.
"Fitch's downgrade of U.S. debt will have only a very short-term psychological impact on stocks and bonds," said David Kass, clinical professor of finance at the University of Maryland, Robert H. Smith School of Business. "With the S&P 500 up 20% and Nasdaq up 37% year-to-date, this downgrade will provide a convenient excuse for profit-taking in the equity market, especially as we enter the historically weak months of August and September."
"The Fitch downgrade of U.S. debt does not mean that government debt is riskier than yesterday, and treasury bonds remain the safest investment," said Robert Goldberg, professor of finance at Adelphi University. "However, the U.S. faces continued deficits and mounting debt in an environment of poor fiscal management, deteriorating demographics, heightened geopolitical risks and high energy transition costs. AI is bringing some productivity relief, but it is doubtful it will be enough to offset all these headwinds."
Tenpao Lee, professor emeritus of economics at Niagara University, is slightly skeptical. "Fitch's downgrade of U.S. debt is negative news and a warning sign of the economy. It implies that the U.S. is less capable of meeting its liabilities, and its credit is not as solid as before," he said.
He sees higher U.S. interest rates and lower bond prices ahead. "Subsequently, mortgage and CD rates will also be higher, and the stock market will fluctuate at lower levels," he added. "The economy's liquidity will be more challenging, and economic activities will shrink."
© Copyright IBTimes 2023. All rights reserved.