Suicide Bomber Kills 2 American Soldiers At US Military Base in Kabul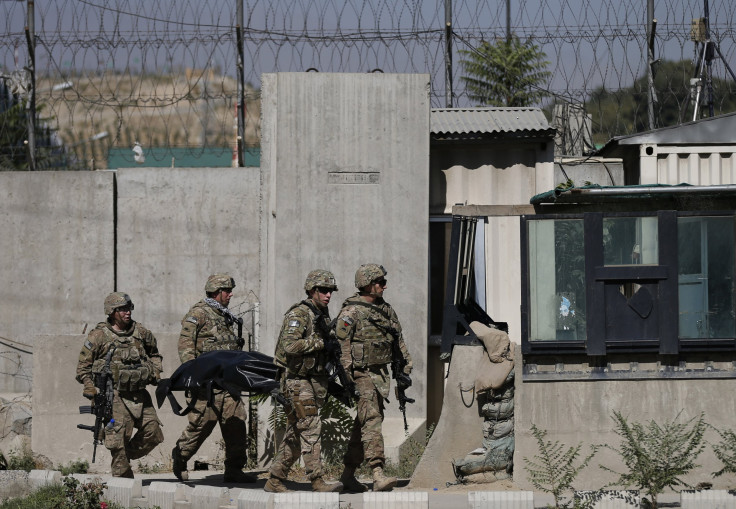 Two American soldiers and one Polish soldiers were killed and five others were wounded Tuesday in a suicide bombing that triggered a huge explosion outside an American military base in Kabul. The International Security Assistance Force would not identify the nationalities of the victims, but a Pentagon official said two of the dead soldiers were American. The Polish government said a Polish soldier was killed and two were injured in the Kabul attack, the Wall Street Journal reported.
The attack took place during rush hour near a crowded intersection near the American Embassy and the military base around 8 a.m. The suicide bomber drove into a foreign military convoy near the base in the attack that also wounded 13 civilians, the New York Times reported.
A spokesman for the Taliban, Zabiullah Mujahid, claimed responsibility for the bombing on Twitter. He said the civilian casualties were caused by glass shattering in car windows and were unintentional.
Roughly 59 international troops have been killed this year in Afghanistan, including 42 American soldiers, according to CBS News.
Meanwhile, 1,368 Afghan policemen have been killed since March 21, making the past six months the deadliest in the 13-year-long conflict against the Taliban, the Afghan interior minister told Parliament Tuesday. The interior minister, Mohammad Omar Daudzai, said the Taliban had carried out 700 attacks against the police during that period.
© Copyright IBTimes 2023. All rights reserved.