Suns vs. Mavs: Jason Kidd Explains How They Stopped Chris Paul In Game 3
KEY POINTS
Jason Kidd said the Mavericks' aggressive defense stopped Chris Paul and forced the Suns to make turnovers
Kidd wants Luka Doncic to contribute on the defensive end for the entire series
Doncic thinks the referees should let them play physical basketball
The Dallas Mavericks secured a thrilling win over Chris Paul and the Phoenix Suns in Game 3.
After being heavily criticized over a lack of intensity on the defensive end in the first two games, the Mavs bounced back to steal Game 3 with a 103-94 win Friday.
Speaking to reporters in his post-game press conference, Mavericks head coach Jason Kidd was asked about the approach they took to force Paul to commit seven turnovers. According to Kidd, getting their hands active defensively the entire game was the key.
"Happy birthday, CP!" Kidd told the media. "We were active. Our hands were active, we got deflections that led to steals. We came out aggressive. There was a carryover from Game 2."
The Mavericks will be looking to tie the series in Game 4, and Kidd is expecting his squad to continue where they left off in Game 3.
"It's a great win, but this game is over. Now, it's a quick turnaround here for Sunday [Game 4]," he added.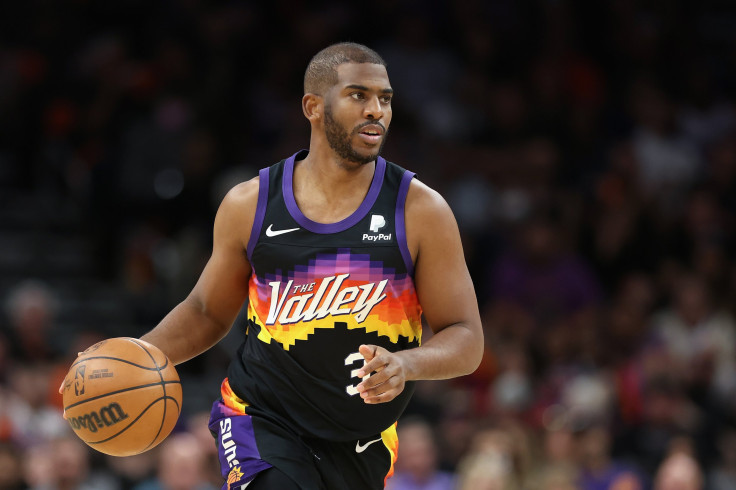 Dallas' talisman Luka Doncic, who tallied 26 points, 13 rebounds and nine assists in 34 minutes of action, notably played aggressive defense as well. In the process, the Slovenian picked up five fouls in total.
Though it will certainly be a huge risk for the Mavs if Doncic continues to get foul troubles in the succeeding games, Kidd remains unfazed.
For Kidd, Doncic should still play a significant role on the team's defense as it's the only way to beat the best team in the league.
"He's got to play defense," Kidd said of Doncic. "There's no secret. They're gonna put him in every pick and roll. They did the same thing with Dirk [Nowitzki] until Dirk participated and stuck up for himself."
"You can always ask for help, but you've got to participate and Luka has done that for us in this journey," he continued. "And so he's going to have to do it. He's going to have to defend."
Doncic, on the other hand, feels that the referees in charge were just being a bit soft.
The All-Star guard insisted that most of his fouls weren't really fouls and that the officials should expect a physical series given that it is the NBA playoffs.
"I didn't think those were fouls," Doncic said. "I mean, it's playoffs. It's a physical game. The fifth foul, whew. I don't know the last time somebody called a fifth foul like that."
© Copyright IBTimes 2023. All rights reserved.