Super Bowl 2016 Betting: How Broncos And Panthers Have Done Against The Point Spread This Season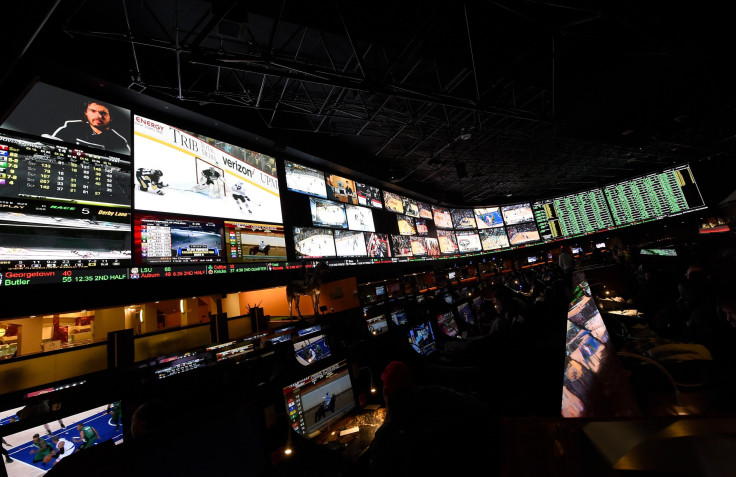 The Carolina Panthers find themselves in a familiar position heading into Super Bowl 50, as odds makers have made them significant favorites over the Denver Broncos. Carolina has exceeded expectations for much of the season, while Denver has been successful when the odds have been stacked against them.
The Panthers had the NFL's third-best regular season record against the spread at 11-5, and they had little trouble covering both betting lines in the playoffs. The Broncos' 8-6-2 record tied them for eighth in the league, and they covered the spread in the AFC Championship following a push in the divisional playoffs.
The Super Bowl point spread is listed at either 5.5 or six points, depending on the Las Vegas or online sportsbook. Not only does most of the betting public expect Carolina to defeat Denver, but they expect the NFC champs to cover the spread. Two-thirds of the money wagered on the six-point betting line at Bovada is in support of the Panthers.
As a favorite this season, Carolina is 10-5 against the spread and 14-1 straight up, losing their only game of the season in Week 15 when they were a touchdown favorite over the Atlanta Falcons. But the Panthers haven't been nearly as good when giving their opponent a lot of points, like they are in Super Bowl 50. Of the nine times that Carolina has been favored by more than five points, the Panthers are just 4-5 against the spread.
Denver is likely relishing their role as the underdog on Sunday. They've been favored in most games this season, but they've gone 4-1 straight up and against the spread when getting points. The only time Denver failed to win as an underdog was their Week 15 loss against the Pittsburgh Steelers. Brock Osweiler and the Broncos blew a 17-point lead in Pittsburgh, and the Steelers came back to cover the six-point spread and win 34-27.
The Broncos have only been given more than a field goal one other time this season. Denver was a 5.5-point home underdog against the New England Patriots in Week 12, and they mounted a 14-point comeback in the fourth quarter, eventually handing the Patriots their first loss of the season in overtime.
Even though they finished the regular season with the AFC's best record, the Broncos have often been underestimated because of the struggles of Peyton Manning and their offense. Denver has the NFL's No.1 defense, and only six of their 18 games have gone over the total.
Odds makers have set Sunday's over/under at 45 points, and five of the Broncos' last seven games have featured less than 40 total points. The Broncos have given up 30 points or more just once this season.
Carolina has scored more points than any team this year, scoring more than 30 points on 10 different occasions. Only five of the Panthers' regular season games went under the total, and only the New York Giants hit the over more times. Both of Carolina's playoff games went over the total with 119 combined points being scored in their two postseason contests.
The Broncos and Panthers haven't played each other since 2012. Denver has won three of the last four meetings.
Panthers Schedule/Odds Broncos Schedule/Odds
Carolina -3 at Jacksonville (Win 20-9) Denver -4.5 vs. Baltimore (Win 19-13)
Carolina -3 vs. Houston (Win 24-17) Denver +3 at Kansas City (Win 31-24)
Carolina -8 vs. New Orleans (Win 27-22) Denver -3 at Detroit (Win 24-12)
Carolina -3 at Tampa Bay (Win 37-23) Denver -6.5 vs. Minnesota (Win 23-20)
Carolina +7 at Seattle (Win 27-23) Denver -4.5 at Oakland (Win 16-10)
Carolina -3 vs. Philadelphia (Win 27-16) Denver -4 at Cleveland (Win 26-23)
Carolina -7 vs. Indianapolis (Win 29-26) Denver +3 vs. Green Bay (Win 29-10)
Carolina +2.5 vs. Green Bay (Win 37-29) Denver -5 at Indianapolis (Loss 27-24)
Carolina -5.5 at Tennessee (Win 27-10) Denver -6 vs. Kansas City (Loss 29-13)
Carolina -7 vs. Washington (Win 44-16) Denver -2 at Chicago (Win 17-15)
Carolina PK at Dallas (Win 33-14) Denver +5.5 vs. New England (Win 30-24)
Carolina -7 at New Orleans (Win 41-38) Denver Broncos -4 at San Diego (Win 17-3)
Carolina -7.5 vs. Atlanta (Win 38-0) Denver -7.5 vs. Oakland (Loss 15-12)
Carolina -5.5 at New York (Win 38-35) Denver +6 at Pittsburgh (Loss 34-27)
Carolina -7 at Atlanta (Loss 20-13) Denver -3.5 vs. Cincinnati (Win 20-17)
Carolina -10.5 vs. Tampa Bay (Win 38-10) Denver -9 vs. San Diego (Win 27-0)
Carolina -3 vs. Seattle (Win 31-24) Denver -7 vs. Pittsburgh (Win 23-16)
Carolina -3 vs. Arizona (Win 49-15) Denver +3 vs. New England (Win 20-18)
© Copyright IBTimes 2023. All rights reserved.