Super Bowl 2016 Betting Line: Point Spreads For Potential Matchups Between Final Four Playoff Teams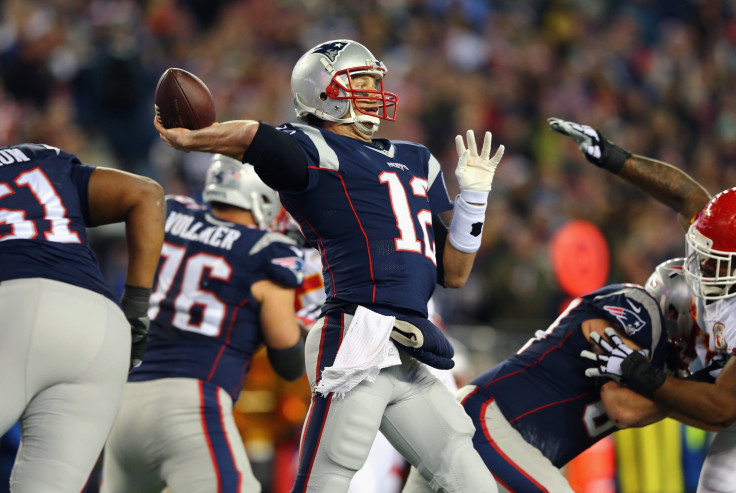 The New England Patriots haven't been an underdog all season long, and that should continue for the rest of the season. Not only is the team a three-point favorite against the Denver Broncos in the 2016 AFC Championship Game, but they would likely be favored over either the Carolina Panthers or Arizona Cardinals in Super Bowl 50.
According to Sportsbook.ag, the Patriots are currently favored in both potential Super Bowl matchups. New England is giving Arizona one point, and they are 1.5-point favorites over Carolina. The Panthers are three-point favorites over the Cardinals in Sunday's NFC Championship Game.
The Broncos will be underdogs if they reach Super Bowl 50, and they'll likely get more points than they are getting in Denver on Sunday. Denver is currently a 3.5-point underdog against Carolina or Arizona in a potential matchup on Feb. 7.
Sunday's game is just the second time all season that the Cardinals are underdogs. The Panthers have been favored in each of their last seven games, but they were underdogs three times in the first 12 weeks of the season. The Broncos were underdogs four times in the regular season, going 3-1 in such games.
Last year's Super Bowl between New England and the Seattle Seahawks was a pick'em, while Denver was a 2.5-point favorite over Seattle in the 2014 Super Bowl. The Patriots haven't been underdogs in their last five Super Bowls, including when they were seven-point favorites over the Panthers in 2004. Arizona covered the seven-point betting line when they lost to the Pittsburgh Steelers in Super Bowl XLIII.
Peyton Manning has been favored in all three of his trips to the Super Bowl. Tom Brady has been favored in four of his six Super Bowl appearances, but the Patriots have failed to cover the spread all four times.
Six of the last eight Super Bowls have been decided by just one score. The only two Super Bowls in that time that weren't close involved Manning's teams losing by double-digits.
No matter who advances from the AFC and NFC, Super Bowl 50 will not be a rematch from the regular season. The Patriots and Panthers did meet in Week 3 of the preseason, when teams traditionally play their starters for the majority of the game. New England won 17-16, despite two interceptions from Brady.
© Copyright IBTimes 2023. All rights reserved.