Super Bowl 2016 Live Stream: How To Watch The Super Bowl From Your Phone, Tablet Or Computer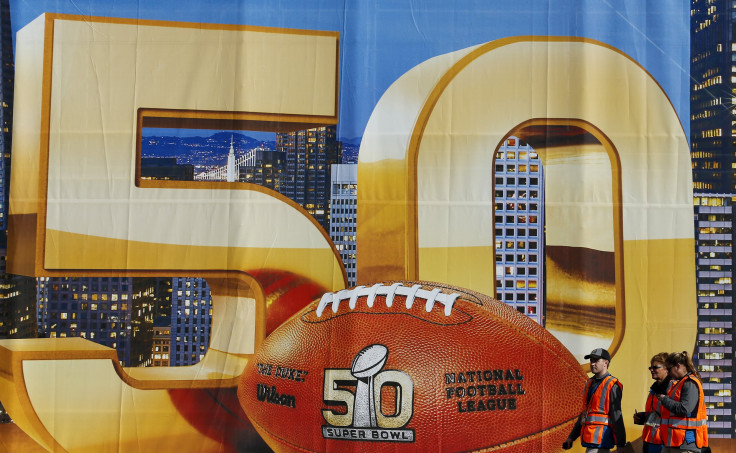 If you can't plop down in front of the couch or attend a Super Bowl 50 party, CBS will host a full live stream of the Denver Broncos and the Carolina Panthers' NFL championship on Sunday night from Levi's Stadium in Santa Clara, California.
Most spectators will be part of the roughly projected 115 million television viewers to tune into the game, which the Panthers enter as five-point favorites.
But in the same vein as NBC's "All Access" stream from last year's title game, CBS, which is hosting the Super Bowl for the 19th time, will allow those who might be stuck at work or without access to a television the ability to watch the game in full from their smart phones, tablets, laptops, or desktop computers via CBSSports.com here.
For those who might have cut the cord with their cable providers, the CBS Sports app for such internet television platforms as Apple TV or Roku will also have access to a live-stream. The same goes for Amazon Fire and Google Chromecast users. If you're having trouble finding the app on your device, perhaps check to see if your software is up to date.
However, the stream will only be available to those in the United States and not the more than 170 countries and territories expected to watch game on TV. If you are outside the U.S. and can't find a channel playing the game, check the NFL's international channel finder here.
The game kicks off live around 6:30 p.m. Eastern Standard Time.
TV Channel: CBS
App: CBS Sports
Live Stream: Here at CBSSports.com
Start Time: 6:30 p.m. ET
© Copyright IBTimes 2023. All rights reserved.