Super Bowl 2019, 2020, 2021 Locations: Why Were Atlanta, Miami, Los Angeles Awarded NFL's Biggest Game?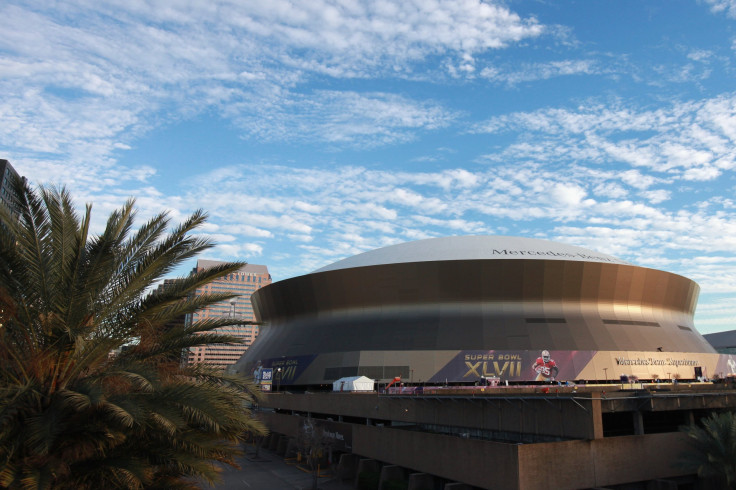 When the NFL announced Tuesday the 2019, 2020 and 2021 Super Bowls would be awarded to Atlanta, Miami and Los Angeles, respectively, it failed to generate much surprise in the football and marketing communities. NFL owners, after all, were sticking to a strategy that has served them well in the past half century by keeping their biggest money-making event in warm-weather cities or in new or refurbished stadiums or domes.
A world-class venue plays perhaps the most vital role in getting the winning bid, and the new round of winners are all in warm cities for the February event and also have new or refurbished stadiums to show off. The Atlanta Falcons open their stadium next year, and the Los Angeles Rams should have their new home in 2019. Meanwhile, Miami Dolphins owner Stephen Ross recently spent approximately $450 million of his own money on stadium renovations for New Miami Stadium.
"In South Florida, Stephen Ross has just made such a commitment there, as much as anybody in the league," Jerry Jones, the highly influential Dallas Cowboys owner, told ESPN. "They've basically rebuilt the stadium, and it's perfect for South Florida. And LA, I'm so proud that this country is going to get to see what we ultimately do there, with the entertainment capital of the world."
Lack of a new stadium is why cities like Charlotte, North Carolina; Nashville, Tennessee, and Oakland, California, are consistently stepped over, and why Minneapolis will get its first crack at hosting a Super Bowl in 2018. The Vikings' new home, U.S. Bank Stadium, opens this summer and arrives with a price tag of $1 billion.
Sometimes even mild stadium improvements may be needed to get owners' approval. The Houston Texans' NRG Stadium, the eighth-oldest stadium in the league, will require approximately $50 million in renovations for Super Bowl LI in 2017. The upgrades come in the form of Wi-Fi installation and improved suites and club seats.
Yet even investing in renovations and having warm temperatures aren't enough to seal a deal. Tampa Bay failed to secure a bid from 2019 to 2021 as Raymond James Stadium's $100 million worth of renovations couldn't compete with new stadiums or Miami's bolder improvements.
Falling short of winning hosting rights can mean missing out on the sizable financial and image-branding rewards. Getting owners to approve a bid also can mean jumping through some hoops.
In 2008, Indianapolis, a cold-weather city lacking in glitz but with a new multipurpose dome, was awarded the 2012 Super Bowl by having 32 eighth-graders hand-deliver the bids to the NFL owners, and St. Elmo Steak House, a top local restaurant, did its part by sending the owners its signature shrimp cocktail.
Such concessions are probably worth it. Ten years ago, Detroit played host to the Super Bowl at Ford Field, just three years after it opened. Roughly $100 million in public and private funds were spent to give the struggling city a face-lift because a windfall of about $274 million, mainly coming from tourism, was returned to the local economy.
Darin White, professor and founding director of the Sports Marketing program at Samford University's Brock School of Business, said top sporting events also provide cities with positive community branding and emotional infrastructure.
"Major sporting events capture the imagination and help establish a city's image in the mind of people outside the region. An event like the Super Bowl guarantees significant global media coverage and allows them to brand their city as a 'first-tier city' on the international stage," White told International Business Times.
"Hosting the Super Bowl is an investment in the emotional infrastructure of a community. When a major sporting event comes to a city a broad segment of the population become excited and identify with it. Such events provide a tangible focus for building community consciousness and social bonding.
"They are an important part of the collective experience of urban dwellers since they tie them together regardless of race, gender or economic standing. They are one of the few vehicles available for developing a sense of community. Major sporting events are much more than a mere enterprise with economic benefits and costs. Sports marketing research has shown that when a sporting event is successful, benefits accrue to the collective morale of all residents."
However, not every Super Bowl brings in huge profits for cities, nor do they always bring a city together. When Levi's Stadium in San Francisco hosted last year's Super Bowl, the city netted just $2 million, as the $11.6 million in revenue also came with $9.6 million in costs.
Awarding the Super Bowl to Levi's Stadium, a $2 billion facility that had opened just 18 months earlier, was considered controversial due to the rising city costs that exceeded estimates. Residents complained of traffic problems and being inconvenienced.
"If you ask the average resident, if all the inconveniences were worth it, if the $2 million in revenue was worth it, I think most San Franciscans would say no," Supervisor Jane Kim told the San Francisco Examiner.
The NFL can be quite demanding and has made it quite clear what they expect from a host. In December 2015, the Minneapolis Star-Tribune released the 153-page document that detailed Minnesota's bid specifications.
The document revealed many of the concessions Minneapolis was forced to make: allowing the league to control 100 percent of ticket revenues with full tax exemption from city, state and local taxes for ticket sales, providing 35,000 parking spaces free of charge and giving the NFL use of three golf courses and two bowling lanes, among other requests.
The league also asked to be provided with help from law enforcement for no charge.
"The NFL requires that resolutions be obtained from local law enforcement expressing support for the NFL's anti-counterfeit merchandising and anti-counterfeit ticket enforcement programs during the Super Bowl," read a section on page 68 of the document. "Local enforcement officers will be provided to the NFL for use on anti-counterfeit teams during Super Bowl week, from at least the Tuesday prior to the game to the Monday after the game, at no cost to the NFL."
Approving Minneapolis as a Super Bowl host is somewhat of a risk since the city's frigid temperatures may fend off many out-of-state visitors, but at least U.S. Bank Stadium will have a roof. The last "cold-weather city" to host the Super Bowl was in the New York-New Jersey area in 2014 when the game was played at MetLife Stadium, an open-air stadium across the Hudson River from New York City. The NFL received a scare when weather reports indicated that the game might receive heavy snowfall and thus face postponement.
Stephen Greyser, a Harvard Business School professor and a sports branding expert, says it's basically a nonstarter to put the February event in stadiums without roofs when they are in cold-weather areas while also emphasizing NFL owners' "reward-award" system for new stadiums or ones that have been renovated.
But Greyser also stresses cities need to have experience conducting and embracing events. Such a parameter leaves regions like New England out in the cold when it comes to hosting a Super Bowl.
"One of the two most important event-related situations in the Greater Boston area was the grotesquely aborted Olympic 2024 situation," Greyser said in a phone interview. "Why would any major world event want to come to Boston when politicians and community leaders couldn't get their act together? And the people didn't want to support it.
"The second, on a much smaller scale, was an Indy racing event where the city couldn't even work out the permitting process with the people that wanted to do it. So even if some of the other [Super Bowl] conditions were met, it might not be a goal because of a community lack of embrace."
Greyser notes Los Angeles has done an excellent job of staging big events, which is why they are still in the running for the 2024 Summer Olympics. It's also a reason why Los Angeles, which previously held the 1932 and 1984 Summer Olympics, and Atlanta, host of the 1996 Summer Olympics, are easy choices to stage a Super Bowl.
"[Being awarded the Super Bowl] isn't something that just happens," Greyser said.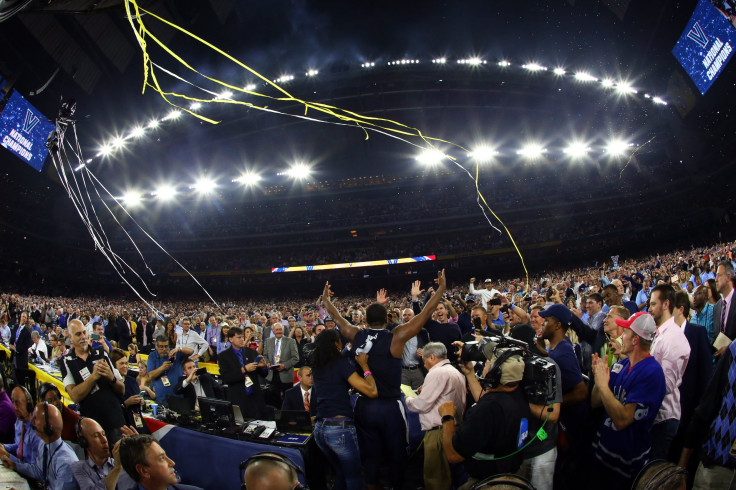 Greyser also points out the Super Bowl isn't rotational.
Yet, the NFL does seem to have had its favorites over the past 50 years and now into the future. By being awarded the 2020 Super Bowl, Miami will be hosting the game for a record 11th time. New Orleans has hosted 10 Super Bowls, and Tampa Bay has hosted four.
The first Super Bowl was played at Los Angeles Memorial Coliseum, and the Rose Bowl in Pasadena, California, hosted the Super Bowl four times. The Los Angeles area may have been awarded more Super Bowls had it not been for a 21-year hiatus without a team and no new stadium in place.
The new home to the Rams may see a high share of Super Bowls beyond 2021.
FOR FREE to continue reading
✔️ Unlock the full content of International Business Times UK for free
offer available for a limited time only
✔️ Easily manage your Newsletters subscriptions and save your favourite articles
✔️ No payment method required
Already have an account?
Log in
© Copyright IBTimes 2023. All rights reserved.