Super Bowl 2019 Betting Odds: Which Of Final 4 Teams Has The Best Shot To Win The NFL Championship?
The Super Bowl is just two weeks away, and by the end of Sunday, two teams will be preparing for it and two teams will be looking ahead to the future. The NFL's final four are the New Orleans Saints, Los Angeles Rams, Kansas City Chiefs and New England Patriots. Oddsmakers have revealed their favorites to win the Super Bowl, but nobody has overwhelmingly better odds than anyone else.
The Saints are still the favorites to win it all, with 19/10 odds, according to Vegas Insider. They are minus-money favorites to win the NFC because of an improved defense and home field advantage. The Saints have not lost a playoff game at the Mercedes-Benz Superdome in the 21st century.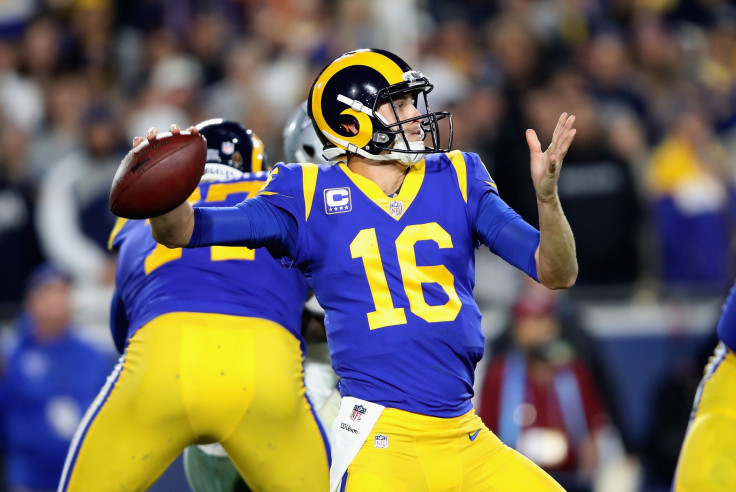 Behind them are the Kansas City Chiefs, with 5/2 odds. They are also minus-money favorites to win their conference, thanks again to home field advantage. They will take on the Patriots at Arrowhead Stadium, the first time the AFC title game has been played at that stadium. Tom Brady is 1-2 as a starter at Arrowhead, and the Patriots only barely beat the Chiefs in Foxboro in the regular season.
The Patriots have the third-best odds to win the title, with 18/5 odds. Despite losing wide receiver Josh Gordon mid-season and not getting home field advantage in the playoffs, the Patriots made short work of the Los Angeles Chargers in the divisional round. Their significant playoff experience and the excellence of Brady and Bill Belichick could give them an edge over Kansas City.
Finally, the Rams have the worst odds, at 4/1. That is likely due to the difficulty of beating the Saints on the road in the playoffs. If they get to the Super Bowl and play the Chiefs, it will be a neutral-site rematch of a game the Rams won at home 54-51 in the regular season. If they play the Patriots, it will be by far the biggest test Sean McVay and Jared Goff have faced in their young careers.
Oddsmakers expect all four games to be close and relatively high-scoring. These are the four best scoring offenses in the NFL and the game lines reflect that.
Odds to win the Super Bowl ( Vegas Insider )
New Orleans Saints 19/10
Kansas City Chiefs 5/2
New England Patriots 18/5
Los Angeles Rams 4/1
© Copyright IBTimes 2023. All rights reserved.