Super Bowl 2022 Ratings: How Many People Will Watch The LA Rams vs. Cincinnati Bengals?
Super Bowl 2022 will be seen by more viewers than any other television event this year. The only unknown is exactly how many people will watch Sunday's game between the Los Angeles Rams and Cincinnati Bengals.
Super Bowl 2022 is expected to draw more viewers than last year's NFL championship game. Just short of 92 million people watched the Tampa Bay Buccaneers defeat the Kansas City Chiefs 31-9 on television in Super Bowl 2021. The one-sided matchup generated an additional 5.7 million pairs of eyeballs with streaming.
Every Super Bowl since 2006 has generated at least 90 million viewers, and that trend is expected to continue this year. There are indications that Sunday's game will be the most-watched Super Bowl since 2018 when 103.39 million people tuned in to see the Philadelphia Eagles upset Tom Brady and the New England Patriots.
TV ratings for the 2022 conference championship games were up compared to the 2021 contests. Early projections suggest that more than 100 million people will watch the Rams and Bengals play for the NFL title.
PredictHQ, a data analytics firm, estimates Sunday's Super Bowl will draw 117 million viewers, according to CNBC. Doing so would make Super Bowl 2022 the most-watched TV broadcast in the history of the United States.
Super Bowl 2015 set a record that still stands with 114.4 million TV viewers. The Patriots defeated the Seattle Seahawks 28-24 in one of the greatest games of all time. Malcolm Butler's interception at the goal line famously clinched the championship for the Patriots.
Super Bowl ratings have steadily declined since that game. Close to 112 million TV viewers watched Super Bowl 2016, followed by a nearly identical rating the next year. When Los Angeles was defeated by New England in Super Bowl 2019, the lowest-scoring Super Bowl ever, 98.19 million people watched on TV.
Last year's Super Bowl was the least-watched Super Bowl on TV in 15 years. A game that lacked excitement and empty stadiums throughout the NFL season didn't help ratings. If Sunday's contest is competitive in a full Sofi Stadium, the Super Bowl has a good chance to get back to more than 100 million viewers.
Super Bowl 2021 drew a 38.2 TV rating. It marked the first time in 40 years that the Super Bowl had a rating below 40.0.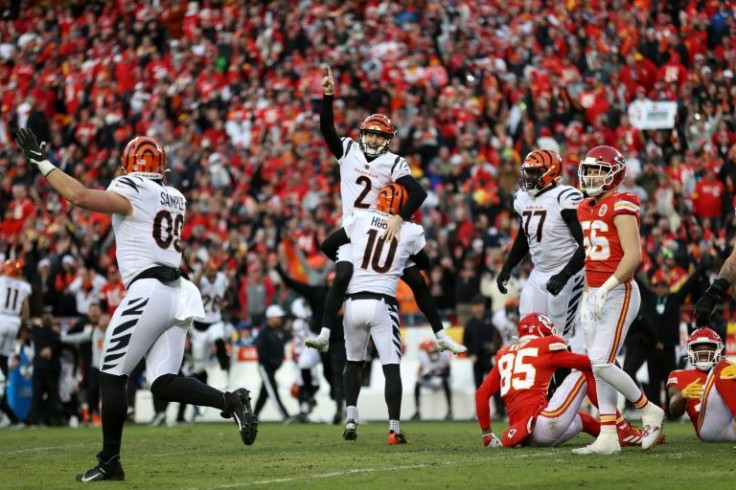 © Copyright IBTimes 2023. All rights reserved.