Supermoon 2016: Why November Full Moon Will Be Biggest, Brightest In 68 Years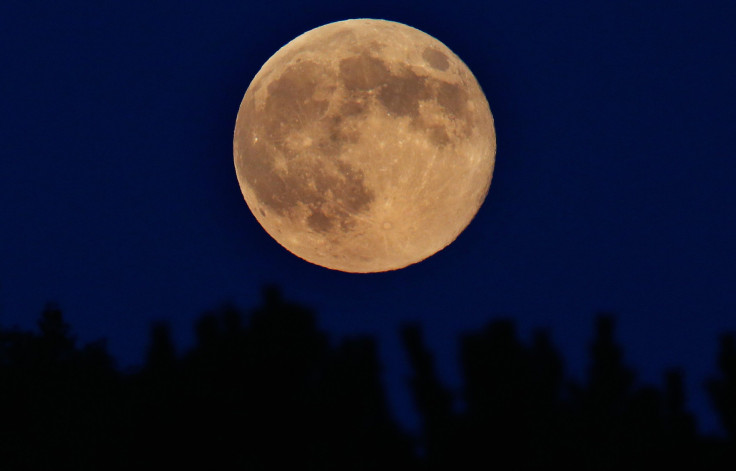 Missed the October supermoon? Fear no more, for the November supermoon is fast approaching and it promises to be a special one. The moon will be at its closest to Earth on Nov. 14 and the last time the moon was so close to Earth was all the way back in 1948.
A supermoon is a new or full moon during which the moon is within 90 percent of the closest distance it can be from Earth during its orbit. This closest approach is also referred to as the lunar perigee. At perigee, the moon is about 222,000 miles from Earth and at apogee, its farthest distance from Earth, the moon is about 252,000 miles away.
At perigee, the supermoon can appear almost 30 times brighter and 14 percent larger than a regular full moon. The supermoon is expected to reach the peak of its phase on Nov. 14, at 8:52 a.m. EDT.
The Hunter's Moon of October reached its full phase at 12:23 a.m. EDT, Oct. 16. The November supermoon, also called the Full Beaver Moon, is special because the next time the moon will come this close to Earth will be on Nov. 25, 2034.
The next and final supermoon for 2016 will occur Dec. 14. This supermoon will obscure the viewing of the Geminid meteor shower, NASA said, "transforming the usually fantastic Geminids into an astronomical footnote."
The "supermoon" isn't a scientific term and despite all the rumors surrounding it, there is no evidence linking supermoons to natural disasters. It is a fact, however, that tides are highest during new or full moons, meaning a storm surge during those days could cause unusually high coastal flooding.
© Copyright IBTimes 2023. All rights reserved.